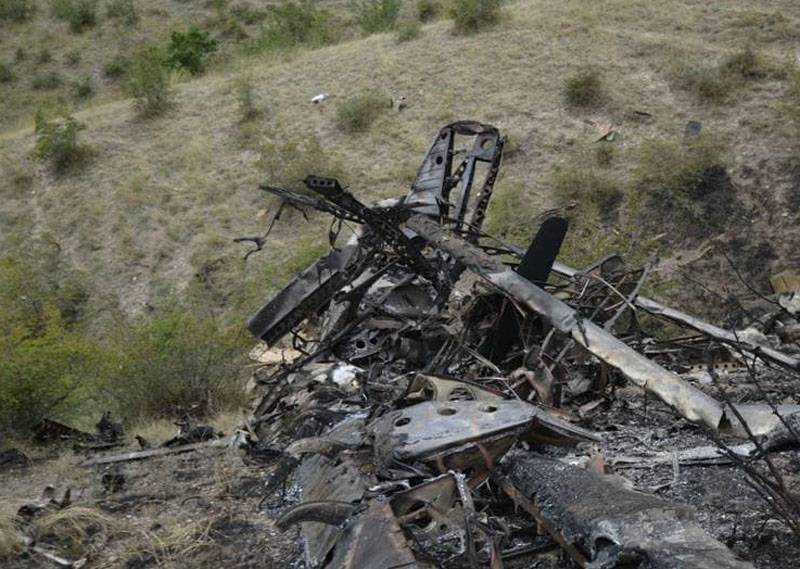 The press service of the Armenian Defense Ministry is spreading messages that the Azerbaijani offensive has been stopped. It should be noted that it was the Ministry of Defense of the Republic of Armenia that announced the offensive of the Azerbaijani troops. According to Shushan Stepanyan, press secretary of the departments, the defense forces of Artsakh (the unrecognized Nagorno-Karabakh Republic) "managed to stop the large-scale attack of the enemy that had begun."
According to Shushan Stepanyan, heavy defensive battles are going on in several directions, and in one direction the NKR army counterattacked enemy forces.
The statement of the press secretary of the Armenian military department says that "the enemy's plans in one of the directions have suffered a complete fiasco." At the same time, it was announced that as a result of the counter-offensive of the NKR troops, Azerbaijani units suffered serious losses both in manpower and in military equipment.
The footage shows the use, in particular, of anti-tank missile systems.
Meanwhile, the Azerbaijani side declares its own successes. The Azerbaijani Defense Ministry is showing footage showing the destruction of Armenian armored vehicles in the conflict zone.
As you can see, drones of the Azerbaijani Armed Forces are also filming in the infrared range, which increases the chances of detecting it.
Judging by the developing events, the conflict is far from over, and the parties clearly do not intend to sit down at the negotiating table under current conditions. Each side expects concessions exclusively from the opponent.