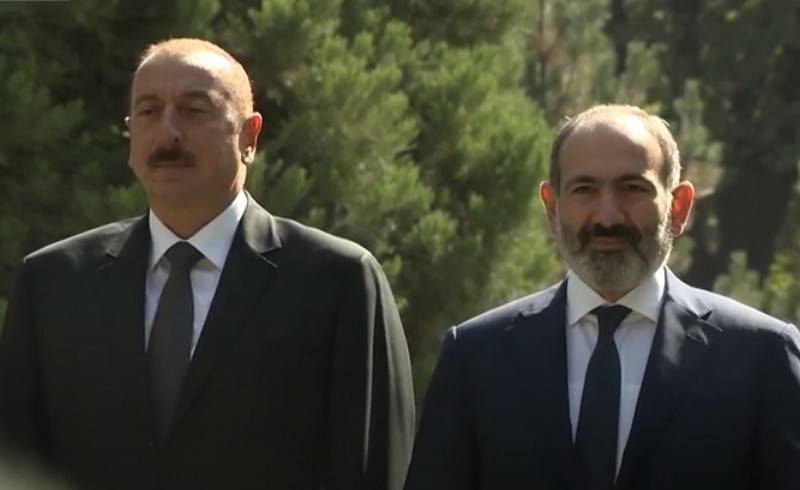 Azerbaijan will conduct hostilities until the Armenian troops leave the territory of Nagorno-Karabakh, as negotiations with Armenian Prime Minister Pashinyan are meaningless. President of Azerbaijan Ilham Aliyev stated this in an interview with Al Jazeera TV.
According to Aliyev, he met with Pashinyan several times at the request of the OSCE Minsk Group (Russia, France and the United States - approx.) On the Nagorno-Karabakh issue, and all these meetings were meaningless and formal. Therefore, the war will end only after Armenia withdraws its troops from the occupied territory.
(...) We want to find a way to peace, so we have waited for many years. I met with the Prime Minister of Armenia. However, these meetings were completely meaningless and formal. He (Pashinyan) told me that they would not return the territory. If they do not want to do this, if they have been opposing the principles developed by the Minsk Group for many years and disrupting negotiations, then what can be said after that?
- Aliyev said.
The Azerbaijani leader stressed that although Baku does not need a military conflict, the clashes will end only after the territory of Nagorno-Karabakh is liberated from the Armenian army. At the same time, Azerbaijan's position will not change.
We don't have time to wait another 30 years. The conflict must be resolved now. Those who want to help Armenia, if I may say so, their close partners, let them tell them to leave the occupied territories (...), and then we will stop
Aliyev added.