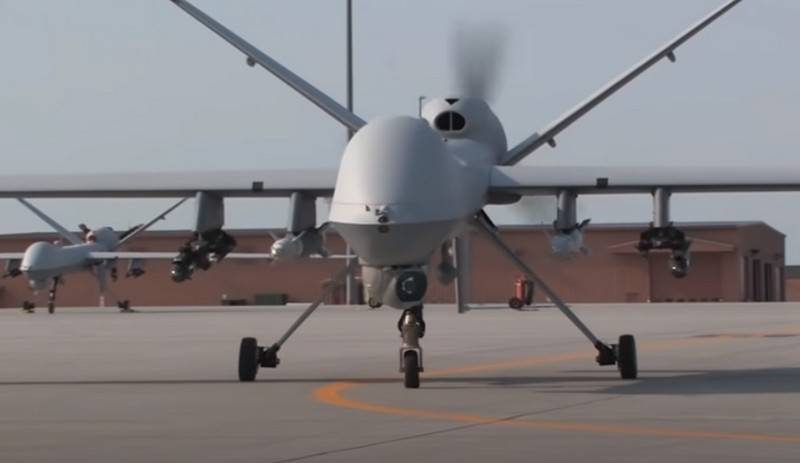 US attack drone MQ-9A Reaper doubled the number of missiles. According to NPlus1 with reference to Aviation Week, the US Air Force has already tested an upgraded version of the drone.
The US Air Force has tested the MQ-9A Reaper strike drone with upgraded software to carry 8 AGM-114 Hellfire missiles instead of the previous four. The tests were carried out as part of a program to build up the capabilities of attack drones. The developers intend to achieve the ability of the UAV to hit as many targets as possible in one flight.
It is reported that the upgraded drone has been installed with new Operational Flight 2409 software, which is also being tested. It is planned that by the end of the year it will be installed on the entire fleet of the MQ-9A Reaper in service. The program is being developed by a joint order of the US Air Force and Special Operations Forces.
This program allows you to use pylons under the wing of the drone to place missiles, which were previously used only for installing additional fuel tanks or placing
aviation
bombs caliber 500 pounds (227 kilograms).
Previously, the MQ-9A Reaper attack drone was tested with a small Sparrowhawk reconnaissance drone suspended from it.