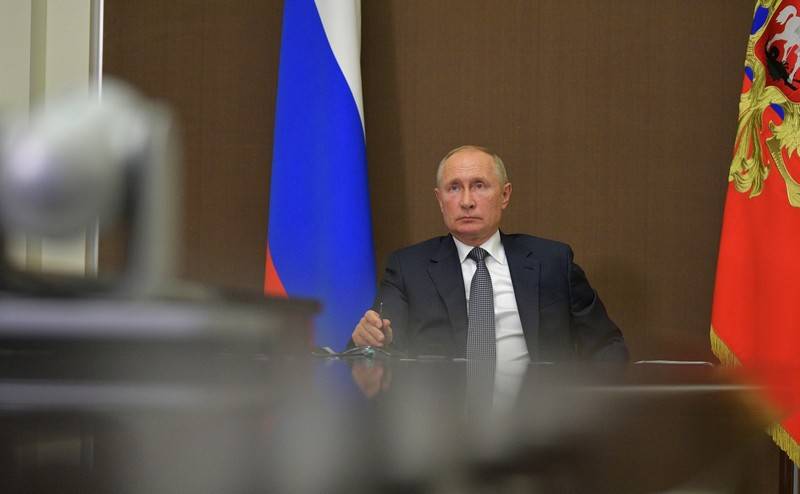 In 2020, Russia was supposed to regain its greatness, and Putin was to receive the status of an "exceptional statesman" and become a tsar, but recent events have shown that they did not manage to realize all of their plans, the plan was unsuccessful. Paul Schinkman writes about this for the American edition of US News.
According to the author, Putin thought everything over and calculated in advance, planning that 2020 will be "the year of Putin." First, he announced radical changes to the Russian Constitution, which would allow him to remain in power for as long as he wanted, and then he came up with a referendum that was supposed to ensure his status as the ruler who has held on to power the most since Stalin.
In addition, the designated celebrations to mark the 75th anniversary of the Soviet victory over Nazi Germany were to be an "official party" for Putin's assertion as one of the world's oldest leaders. After all the reforms, Russia should have strengthened its position and international influence.
However, the author writes, the referendum was postponed due to the coronavirus, and was later recognized as a circus, the Victory Day celebrations were canceled and reduced to a minimum, Putin did not succeed. The coronavirus has caused huge damage to Russia, and the whole world was skeptical about the announcement of the creation of the world's first vaccine against COVID-19.
It was a great plan. But then it all went awry
- said Professor of the European University at St. Petersburg Ivan Kurilla.
In addition, the threat of new sanctions looms over Russia due to interference in the internal affairs of other countries, including Belarus, where riots broke out after rigged elections. And Germany has threatened to impose sanctions over the poisoning of opposition leader Navalny.
Taken together, all of this threatens Putin's power, Shinkman argues. The main fear for Putin is the possible spread of unrest to Russia, especially in 2024, when the new presidential elections in Russia will be held.
The last couple of days there is a popular saying: Belarus in 2020 is Russia in 2024. In 2024, the country will host the next presidential elections (...) This is a model that inspires, and it can hit Russia
- the author writes.
At the same time, Putin, despite significant economic deterioration and the coronavirus pandemic, has won several victories by taking advantage of the split in the United States. Thus, he diverted the attention of the population from the problems in his own country. But all this will not allow Putin to rule Russia for a long time to come.
Something is brewing that could create problems for Putin
- concludes the edition.