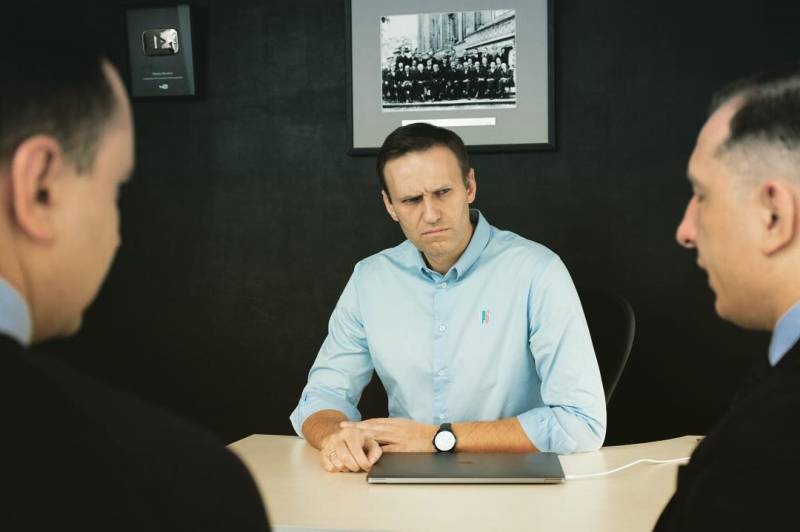 In the Russian segment of social networks, the number of negative comments and responses to Alexei Navalny has increased significantly after his attack on the doctors of the clinic in Omsk. This is about Navalny's statement, which he made as part of his big interview with the major German edition of Der Spiegel.
According to Navalny, Omsk doctors "did not save him." He stated that the doctors of the Omsk clinic "acted even less professionally than intelligence agents, for whom murder is a profession."
Navalny also added that his wife "had to fight with the Omsk doctors, so that in the end he was sent to Germany."
Many people call these statements of the oppositionist in the Russian blogosphere and social networks not just "brute force", but outright cynicism. The well-known physician and TV presenter Alexander Myasnikov also commented on this. The specialist was outraged by Navalny's cynicism, noting that if it were not for the Omsk doctors, that Navalny "would have died on the first day." Dr. Myasnikov left such a note in Telegram.
Navalny got it for his absurd accusations against Russian doctors and ordinary users. People do not hide their indignation at the hypocrisy of a person whom many really believed, taking his words as the ultimate truth.
From comments on Twitter and Instagram:
Lyosha, this is already, sorry, into any gate. People did everything to help you.
He wiped his feet on those who saved his life. What an abomination ...
All. For me, this person no longer exists. Although ... what kind of "person" is there ...
Earlier, Navalny announced his readiness to file a lawsuit against representatives of the Russian authorities, who accuse him of having links with Western intelligence services.