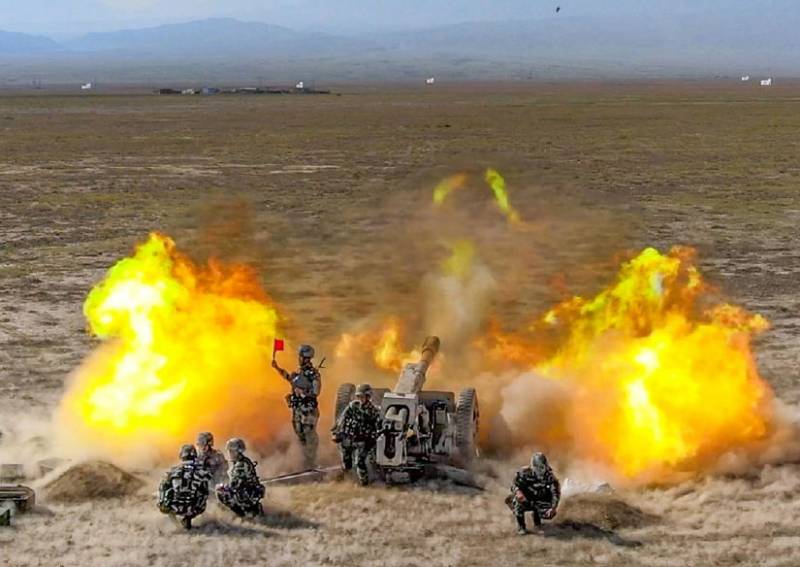 Shot from military exercises of the PLA
Voennoye Obozreniye some time ago published materials on the passage of the Kavkaz-2020 strategic command-and-staff exercises, in which about 80 thousand people participated. One of the materials was devoted to how the dense fire of the MLRS "Tornado-G" at the Volgograd "Prudboy training ground" destroyed armored vehicles (armored vehicles) of a conventional enemy.
Then a discussion broke out, in which claims were made regarding the advisability of this kind of shooting - "in an open area, without any secrecy of military equipment." There were also statements that this is, rather, not a stage of real military exercises for practicing the destruction of enemy armored vehicles at the range, but "a staged version for a spectacular TV report." This version has traditionally revealed both its supporters and opponents.
Today, the Chinese media are publishing footage of military exercises in the Xinjiang Uygur Autonomous Region, in the Tien Shan mountain range. The footage shows how Chinese armored vehicles, including
Tanks
, and cannon artillery, being in absolutely open areas of the terrain, perform live fires at the positions of the conditional enemy.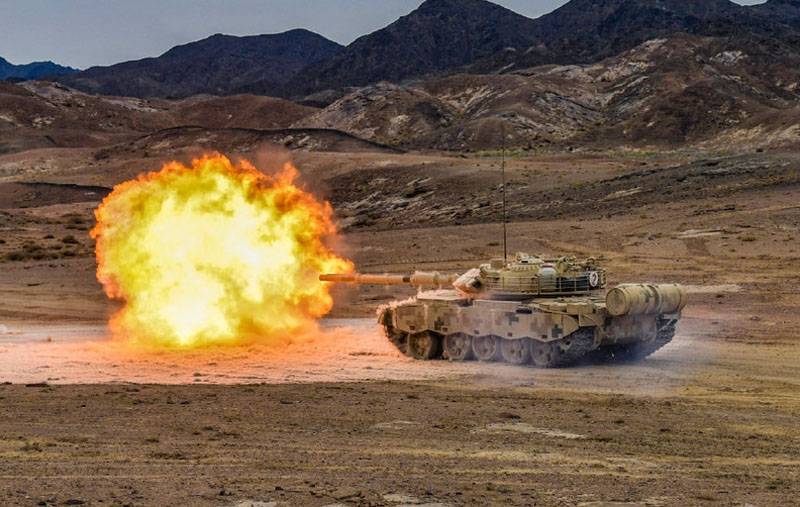 At the same time, it is reported that the Chinese military for several hours equipped positions for firing during exercises in the Xinjiang Uygur Autonomous Region. If we follow the above "discussion" logic, it turns out that the Chinese army also prefers not to practice the tactics of stealthily advancing and entering the battle right away, but to create a picture for the TV crew.
How do Chinese media comment on the PLA exercises?
The Sina publication notes that shooting in open areas allows you to develop basic skills for hitting various kinds of targets. Material:
This military exercise can also give soldiers a feel for the real environment of the battlefield, especially effective for training recruits.
In the end, this kind of military training does not in any way conflict with the fact that at the same time create a spectacular shot for the viewer.