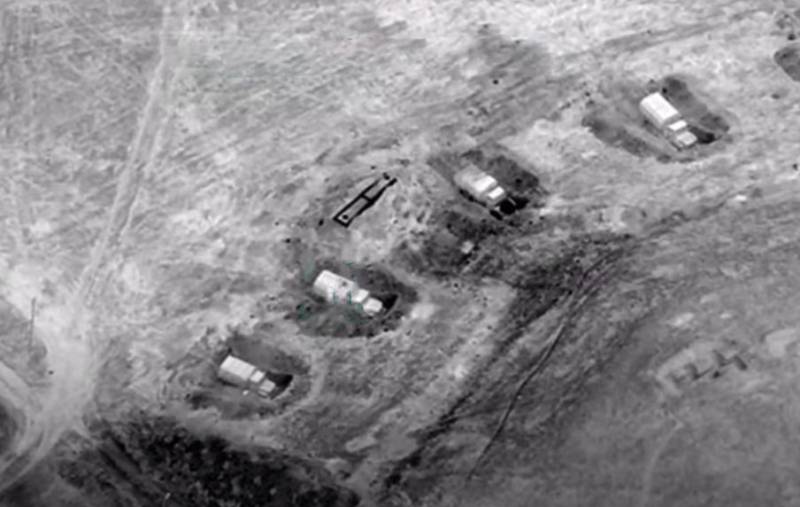 Military experts discuss new cadres of the Azerbaijani armed forces, which show the striking of enemy positions. These shots make it possible to answer the question of what is one of the reasons that the Armenian troops are suffering significant losses precisely from
aviation
(unmanned).
At the same time, the armed forces of Azerbaijan themselves say that they continue to use Turkish-made drones to strike at military equipment and manpower. We are talking about such UAVs as Bayraktar.
The experts' attention is drawn to the following fact: for the sixth day, the newly flared up conflict in Nagorno-Karabakh continues, and the Armenian side is well aware of the threat from the air (suffering significant losses precisely from the use of attack drones by the enemy), but the position of the Armenian side still remains without - some effective disguise. This is a big mistake leading to extremely negative consequences for the Armenian troops.
On the one hand, the military equipment of the Armenian troops is in special trenches. But this allows you to hide it, perhaps, from a ground observer. For drones of the Azerbaijani armed forces, positions remain at a glance.
By the way, technique is not always dug in. For obvious reasons, this is technically difficult to do in mountainous areas. But if the same army trucks,
Tanks
, anti-aircraft missile systems occupy long-term positions just by the side of the road, counting on the "folds of the terrain", then, again, these "folds" do not play any significant role for drones. The appearance of large concentrations of Armenian military personnel in open areas of the terrain also looks like an unacceptable tactic when taking into account the work of unmanned aviation in Azerbaijan, both reconnaissance and strike.
The complete absence of anti-aircraft camouflage of equipment and positions could still be explained in the first days of the flared up conflict, but not in the case when battles and shelling have been going on for almost a week. The only explanation is that the troops are operating in a time pressure mode, and it may be useless to engage in camouflage at a time when the enemy has probably managed to draw up maps of all the main positions.