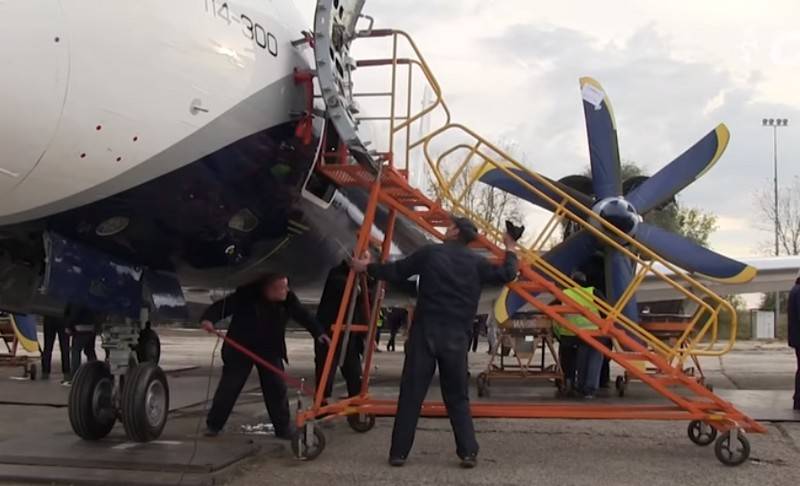 A video of the preparation for the flight of the first flight model of the promising Russian Il-114-300 aircraft appeared on the Web. The video was posted on its YoyTube channel by the United Aircraft Company (UAC).
As part of the training, the specialists checked the operability of the aircraft fuel system and for the first time started the engines in idle mode. This made it possible to check the operation of the power plants.
The new Il-144-300 is equipped with two TV7-117ST turboprop engines with low-noise propellers, as well as a new auxiliary power unit and a digital flight and navigation complex.
In early August of this year, it was reported that the new TV7-117ST-01 engines, planned for installation on the Russian Il-114-300 passenger aircraft, have successfully completed the testing phase as part of the Il-76LL flying laboratory.
The IL-114-300 passenger aircraft is designed for operation on local airlines and is an upgraded version of the IL-114 turboprop aircraft. It is expected that the latest IL-114-300 will replace the aging An-24 and a number of similar foreign machines. It is separately noted that the aircraft is being created in cooperation with the most advanced Russian enterprises.