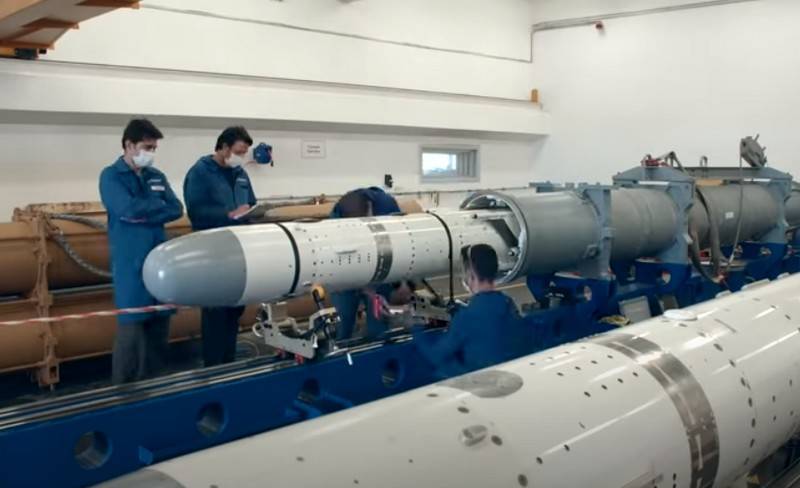 The Turkish Navy will soon receive the new Atmaka (Yastreb) anti-ship cruise missile. According to the Turkish Ministry of Defense Industry, the new anti-ship missile system is ready for serial production.
Roketsan conducted the final tests of the Atmaka anti-ship missile system. The new missile is a subsonic high-precision anti-ship missile with an extremely low flight altitude. The declared range is 360 km. The high-explosive fragmentation warhead weighing 250 kg, the total weight is 800 kg. Designed to engage targets in open and coastal waters, as well as objects on the coast.
Turkish control system, developed by Aselsan. It includes GPS, inertial navigation system, barometric altimeter and radar altimeter subsystems for target guidance. It is noted that the missile is highly resistant to electronic countermeasures.
The Atmaka anti-ship missile system is planned to arm the Ada-class corvettes, the G-class and Istanbul-class frigates, the first of which began to be built in 2017. Ankara plans that these missiles will be able to replace the American Harpoon cruise missiles in service with the Turkish Navy.
In June this year, the head of the Turkish defense industry department, Ismail Demir, said that the new missile would be put into service this year.