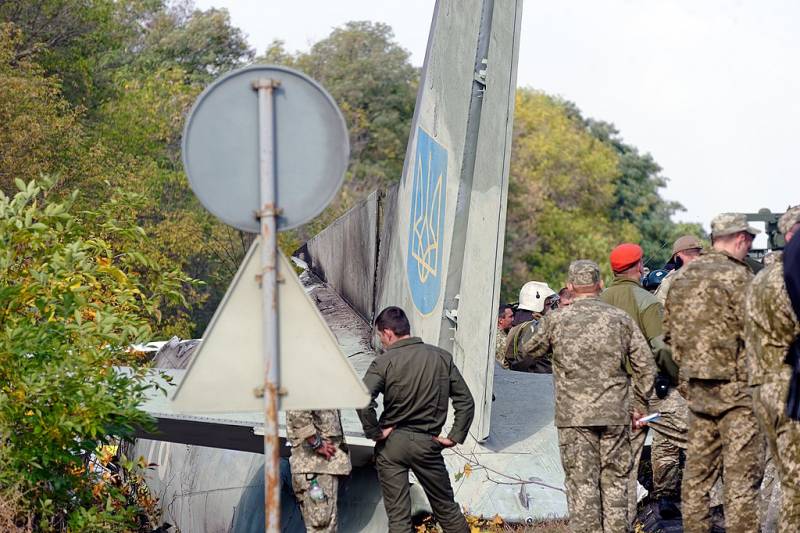 Having completed the decoding of the flight recorders of the An-26 military transport aircraft that crashed near Kharkov, the specialists began to simulate the flight. The rest of the information on the case was decided to be classified.
This is reported by the Ukrainian Ministry of Defense.
Decoding of "black boxes" has already been completed, we are now simulating the entire flight.
- said the defense department.
The Ministry of Defense of Ukraine explained that information about the disaster was classified in order not to create unnecessary excitement until the end of the investigation. They believe that "this is a very scrupulous business."
The crash of the An-26Sh of the Ukrainian Air Force took place on September 25 in the Chuguev area of ​​the Kharkov region. The plane was performing a training flight. The crashed plane belonged to the 203 training
aviation
brigade. He had 27 people on board at that time, of which seven were crew members. Only one cadet of the Kharkov National University of the Air Force survived the disaster.
In connection with the death of the plane, a nationwide mourning was declared in Ukraine on September 26.
On September 30, information appeared that the decoding of the "black boxes" of the crashed An-26 was completed.