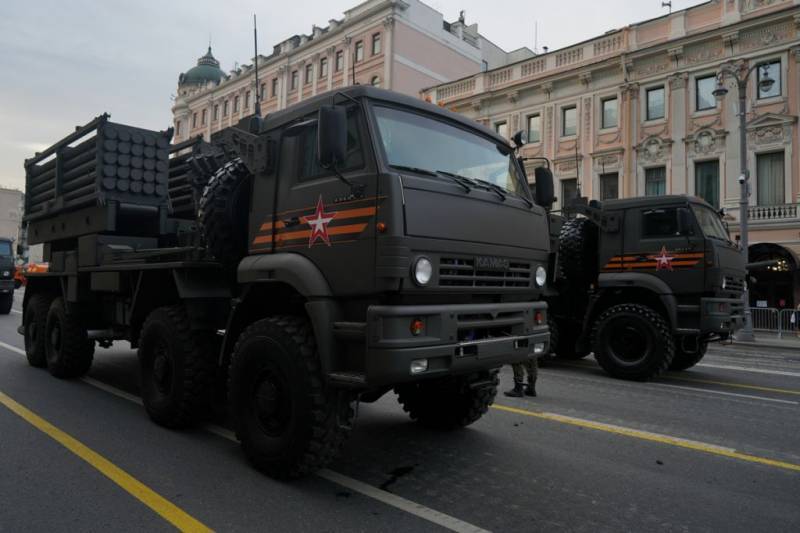 Tests of the newest Russian engineering system for remote mining "Agriculture" have been completed, the system is expected to enter service with brigades and regiments of engineering troops from the beginning of next, 2021. Reported by
"News"
with reference to sources in the Ministry of Defense.
The new system of remote mining "Agriculture" was tested during the strategic command and control system "Kavkaz-2020". During the drawing of the final episode at the Kapustin Yar training ground, the new system established a minefield on the route of the mock enemy reserve, which significantly delayed its advance.
Reportedly, "Agriculture" is capable of creating minefields of various configurations at a distance of 5 to 15 km. At the same time, modern equipment allows you to create minefields quickly and according to a given pattern. The system lays a minefield of any complexity, including those with ready-made passages for its troops.
The mining system vaguely resembles the Grad-type MLRS system. Ammunition "Zemledeliya" has a caliber of 122 mm, on each vehicle are mounted two packages of 25 missiles equipped with mines. The system is based on the KamAZ eight-wheeled armored chassis. The system also includes a transport-loading vehicle and containers with missiles. The ability to replace the entire rail assembly significantly speeds up the reloading process
The combat vehicle is equipped with a satellite navigation system, a computer and a weather station. This allows you to make adjustments and take into account the effect of weather on the flight of missiles.