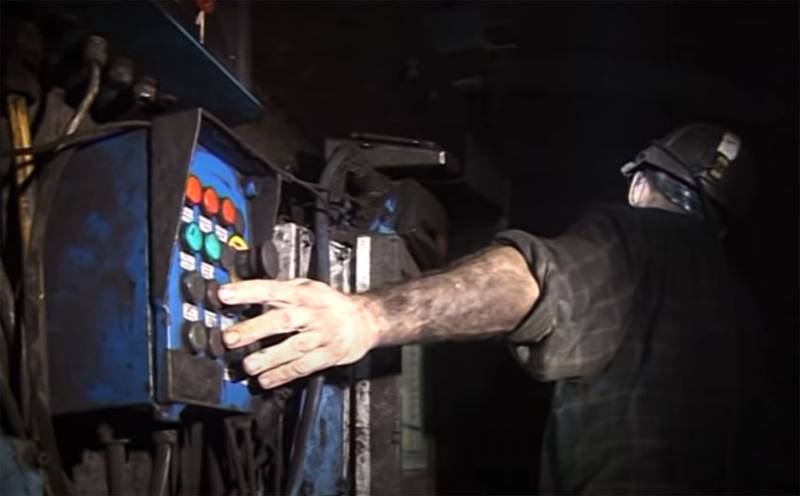 The Polish media publish materials that the country's coal industry will face new and new difficulties in the near future. This is due to the so-called climate program of the European Union, on the basis of which, in the next 30 years, the EU countries should completely switch to the use of renewable energy sources.
According to the program, by 2050 the European Union should become "climate neutral". This wording can be interpreted like this: the EU should minimize emissions into the atmosphere and, in fact, refuse to use such raw materials as oil and oil products, as well as coal. At the same time, it is planned to reduce the use of natural gas.
Such plans are not supported by all EU countries. One of the opponents is Poland, which still has a developed coal industry. At the same time, it is important that Warsaw actually had to support the "climate" European directive under promises from Brussels to compensate for the losses.
Now Poland expects from Brussels guarantees of compensation for losses. For compensation, in particular, the Poles attribute the need for payments from the EU to employees of the coal industry, which by 2050 should simply cease to exist.
An interesting nuance is that Warsaw has pledged to close all coal mines by 2049 and now expects from the European Commission not only guarantees of compensation, but also that it will not interfere with subsidizing the coal industry for 29 years.
Under current European legislation, government subsidies for the coal industry should be completely prohibited. The main message: if the industry is not unprofitable, then it will survive without state support against the background of the growing green energy market. And if it is unprofitable, then there is no point in state support, otherwise it "will create an imbalance in the energy market."
Poland hopes that, under the promise to close its coal mines by 2049, Brussels will still allow it to subsidize coal miners in the amount of about 1 billion zlotys per year. This is equivalent to 20 billion rubles.
The major Polish publication Rzeczpospolita quotes a statement by Polish MEP Jerzy Buzek (former Polish Prime Minister and former European Parliament President):
Regardless of the source of money for mining subsidies, it seems that there is no basis for a positive decision in EU legislation. The Polish government is wasting its time making such plans. It should focus on deep restructuring of the mining industry, which is well ahead of faster mine closures and clean energy transitions, for which billions of euros can be raised from EU funds.
The Polish MEP notes that the energy already produced in Poland is becoming the most expensive in Europe.
From the statement:
Subsidizing this is contrary not only to EU rules, but also to common sense.