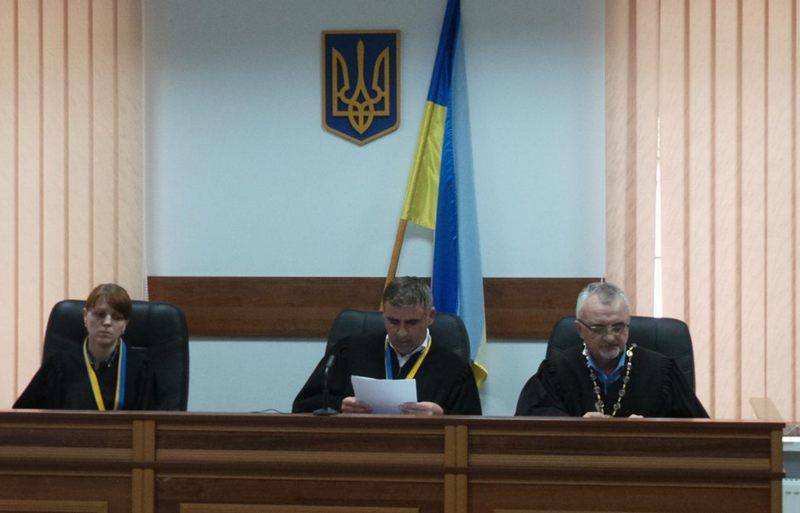 In Ukraine, the hearing on the murder of Ukrainian writer and publicist Oles Buzina was once again disrupted. This time, the prosecution did not appear in court - representatives of the prosecutor's office. It is reported by "Strana.ua"
As Artem Zakharov, the lawyer of Valentina Pavlovna Buzina, the mother of the murdered journalist, said on this occasion, the court hearing was disrupted due to the absence of prosecutors. At the same time, he stressed that the prosecutor's office of the Office of the Prosecutor General, which carries out procedural guidance in the criminal case, continues to block the investigation of Buzina's murder, in every possible way delaying the consideration of the case.
The senior of the group of prosecutors - the prosecutor of the prosecutor's office of the city of Kiev - on sick leave. Everything is clear here, it happens. And where is the rest, created on the promise of Prosecutor General Venediktova Valentina Pavlovna to sort out the situation, the group of prosecutors of the Prosecutor General's Office? Are you blown away? Haypanuli and that's enough? No time to go to processes? And there is no need to notify the court about the failure to appear? Not a word, not a half word
- wrote Zakharov on Facebook.
The lawyer added that Venediktova's promise to investigate the case of the customers and organizers of the murder looks "pitiful and helpless."
For our part, we note that in the five years since the murder of Oles Buzina, the case has not been fully investigated. Under the presidency of Poroshenko, the prosecutor's office simply let the case go "on the brakes"; to drag out the case, the courts, judges and prosecutors were constantly changing. The radicals Medvedko and Polishchuk, accused of the murder of the journalist, are still at large, the defense of the accused is making every effort to drag out the process, the matter reaches the point of absurdity.
Olesya Buzina was shot dead at the entrance of her own house in Kiev on April 16, 2015. The police quickly solved the murder, detaining two nationalists from the radical C14 organization Denis Polishchuk and Andrei Medvedko. At the same time, the case got to court only in 2018 and only in May 2019 the prosecutor began to read the indictment. All this time, the radicals have been at large and even are members of the public councils of the Ukrainian law enforcement agencies - NABU and the Ministry of Veterans Affairs.
Earlier, the President of Ukraine Zelensky promised that all high-profile cases will be investigated.