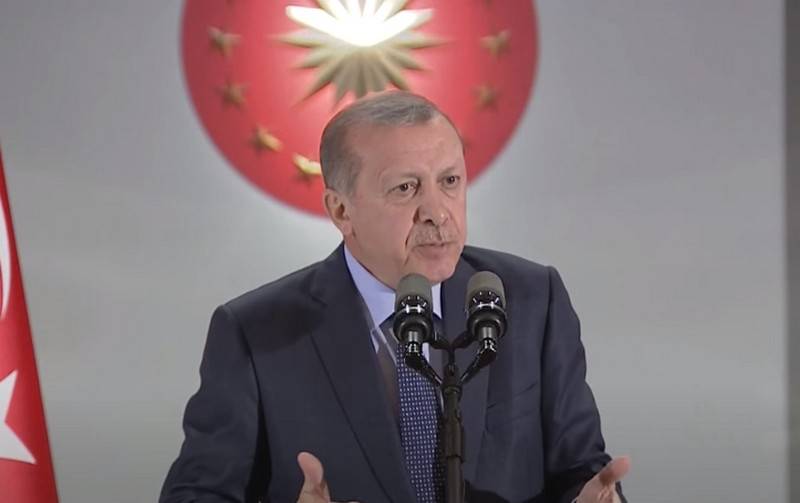 Turkey, intervening in the conflict in Nagorno-Karabakh, pursues only one goal - to become an important figure in the international arena, expanding its military influence. Taking advantage of its geographical position, Ankara opened several fronts at once in different directions. This is the conclusion made by journalist Amal Abdel Aziz al-Ghazani in an article for the Saudi Arabian edition Asharq al-Awsat.
Turkey intends to expand its influence to neighboring countries, the author writes. Using its geographical position, Ankara opened several fronts at once - in the east, west and south, but everywhere it failed. Turkey intervened in the Libyan conflict, wanting to get to oil, but was unable to enter Sirte, the main "oil" city. In Cyprus, the Turks began drilling for gas production, but were driven out by the Americans, the threats to Greece in Europe were taken seriously, so the European Union and the UN stood up for the Greeks. Having entered Syria under the pretext of fighting the Kurds, the Turks were never able to defeat them and could not embroil them with the United States.
Against this background, the author came to the opinion that Ankara's goal is to expand its influence, including military, in all of the above regions by building military bases on their territories, and also to get some concessions from the countries into whose zone of influence it invades. Thus, the Turks began a confrontation with the Europeans (Mediterranean), Arabs (Libya and Syria) and now with the Russians (Caucasus) in their traditional zones of influence.
Interfering in the conflict in Nagorno-Karabakh on the side of Azerbaijan, Turkey cannot but understand that it is invading the zone of Russian influence and is entering into confrontation with Armenia, which is being supported by Russia in military terms. Moscow dominates this region, so the Turks will not go far.
According to the author, Moscow will not make hasty decisions, but will wait to what line Erdogan intends to reach in his desire to intervene in the military conflict in Karabakh. In turn, Erdogan will also not force events, waiting for the Russian reaction.
(...) this issue will be the subject of negotiations, and the situation will normalize, and the Turkish advance will be suspended, as in the rest of the regions
- summarizes the publication.