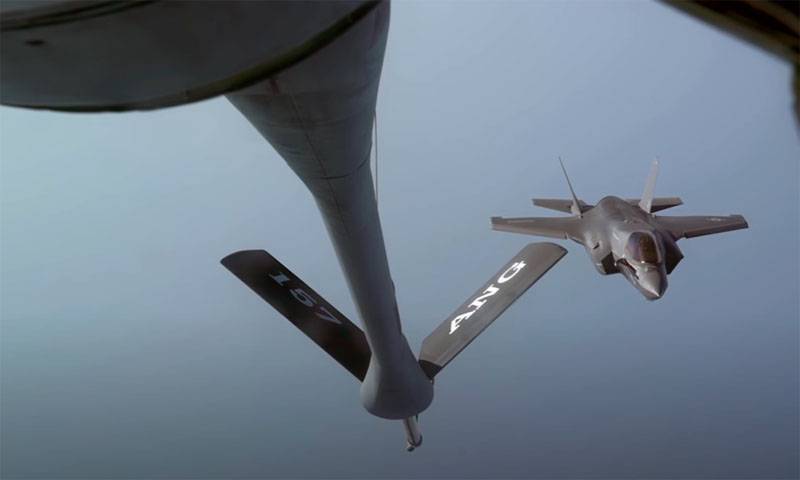 In the United States, videos have been published showing the loss of the fifth generation F-35 fighter.
A few days ago, "Voennoye Obozreniye" in one of the
news
reports reported that during refueling, the F-35B stealth fighter of the US Navy was damaged, control by the pilot over it was lost, as a result of which the combat vehicle began to fall. The pilot ejected safely and was found on the ground by emergency services.
Refueling of the fighter was carried out using the KC-130J air tanker, which was also damaged before the transfer of fuel for the F-35 began. The tanker crew was forced to land the plane literally in the field - near the airfield of the military base.
The American command reported that no one was ultimately injured during such a landing, but the plane needs additional maintenance.
On the published video you can see the moment of the fall of the F-35B. The fighter falls almost vertically, and after the collision it explodes. At the same time, the fall took place a few hundred meters from the eyewitnesses of the event, who filmed the moment on the cameras of their smartphones.
At the moment, the ejected American pilot is in the hospital and is undergoing a so-called recovery course.
And this is footage of an air tanker landing: