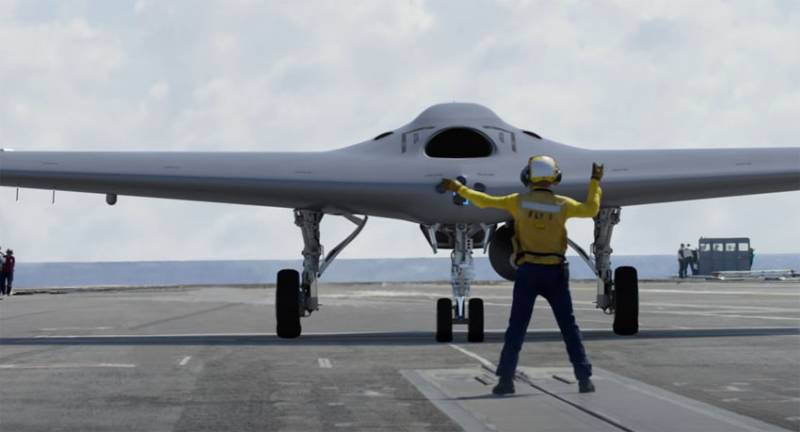 Reports are coming from the United States that a squadron of unmanned aerial vehicles is being created for the first time in the structure of the Navy.
aviation
refuellers. This is the MQ-25 Stingray, which are being created as part of the American carrier-based aircraft modernization program. The total cost of this program to date is estimated at about $ 1 billion. At the same time, the first UAV-tanker flight made about a year ago - in September 2019.
The MQ-25 Stingray is being built by Boeing Corporation.
Creating the first squadron of such drones, the US Navy announces that tests of "updated versions" of the MQ-25 will start at the end of 2021 at best.
What, in this case, will the personnel of the formed 1st squadron of unmanned aerial refuelers be engaged in?
It is stated that at this stage, the main activity will be training personnel in the operation and maintenance of this equipment.
The base of the new squadron was the Venture County base in California. Part of the UAV will be located at the airfield at Point Mugu.
Earlier it was reported that the first aircraft carriers to include the MQ-25 in the air wing will be Dwight Eisenhower and George W. Bush.
The developers declare that the guaranteed service life of such drones is at least 20 years. The US Navy plans to purchase at least 72 of these unmanned aerial vehicles for a total of $ 13 billion. If so, then it turns out that the price of one MQ-25 Stingray is more than $ 180 million. This is roughly double the price of the F-35 today.