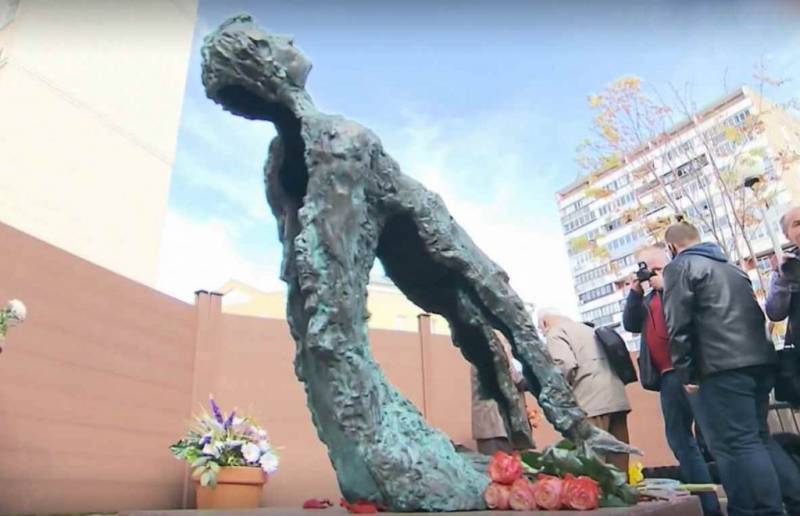 Sergei Yesenin again managed to cause a sensation in the First Throne - on his 125th birthday. Or rather, of course, not to him, but to the monument erected for this date in the courtyard of the Moscow Museum of the great Russian poet. To say that this art object (to call it a sculpture, the language, right, does not turn) looks more than original, is to say nothing. A heated discussion that immediately flared up on this issue gives rise to a question: is it art or something completely different?
The fact that a storm would break out over such a controversial image of the classic of Russian poetry was already clear from the first statements of public figures about him. And if Sergei Bezrukov, who embodied the image of Yesenin on the screen, kept quiet (being clearly not delighted with what he saw), then the actress Maria Shukshina called the statue not just "outrage", but also "blasphemy". By the way, there are certain grounds for such a definition: an eerie figure spread out on a pedestal with wings bent back instead of hands, if it evokes associations with an angel, then perhaps with a fallen one ...
According to the sculptor Grigory Pototsky, he "saw this way" "the fall and ascension of Yesenin." The author considers this "masterpiece" profusely spat upon by many thousands of Russians "his best creation" and "an excellent test for Muscovites for the perception of new views in art". Well, if this was a test, then our compatriots could not stand it. We failed, one might say, with a bang. It is enough to go to any forum on the Internet where Potocki's creation is being discussed to be convinced of this.
There are a lot of comments. It's a pity, it's impossible to bring them here, since about 99% of reviews not only contain profanity, but consist entirely of it. Of the most frequently used decent definitions: shame, disgrace, disgusting handicraft, mockery of memory, crooked squalor ... The ingenuity of citizens about the ways of how one should deal with the would-be sculptor is somewhat frightening. Believe me, the option to "tear your hands off" is another of the most merciful.
Also impressive is the depth of Russians' acquaintance with literary and cinematic works of the genre "horror" - "sculpture" immediately picked up a dozen analogs among such characters. His compatriots categorically do not want to consider the horror erected in the museum courtyard as a work of art, and even more so as a tribute to the memory of the great poet. Many ask him for forgiveness for the descendants who allowed this.
Here is one of the more typical opinions:
It does not pull on an object that is a symbol and is put in memory of a person or event. Well, such a wretched work cannot, no matter how the artist "sees", be a symbol and memory, it cannot! This is just an insult to the one in honor of which this is erected, fans and just the eyes of people who had the "happiness" to contemplate this creation ...
Demands to prosecute those responsible persons who allowed and welcomed the installation of a monstrous "creation" in a public place, and questions about how much budget money was spent on "this nightmare" also prevail among the reviews. It should be noted that the staff of the Yesenin Museum, which has sheltered the work of Potocki, claim that the sculptor "presented it as a gift." That is, we are not talking about any financial costs in principle. Moreover, as the museum workers say, this is not a monument at all, but a kind of "temporary exhibition", which, quite possibly, soon will not be in this place. I would like to believe ...
Alas, the practice of recent years shows that the impudent and punchy "contemporary art" and in particular those of its adherents who consider themselves to be sculptors, confidently win a place in the sun on the streets and squares of Russian cities. When discussing the "new vision of the Yesenin image", which many Russians for some reason take for the consequences of alcohol or psychotropic substance abuse, these people who are far from the "modern canons of art" recall its other examples ...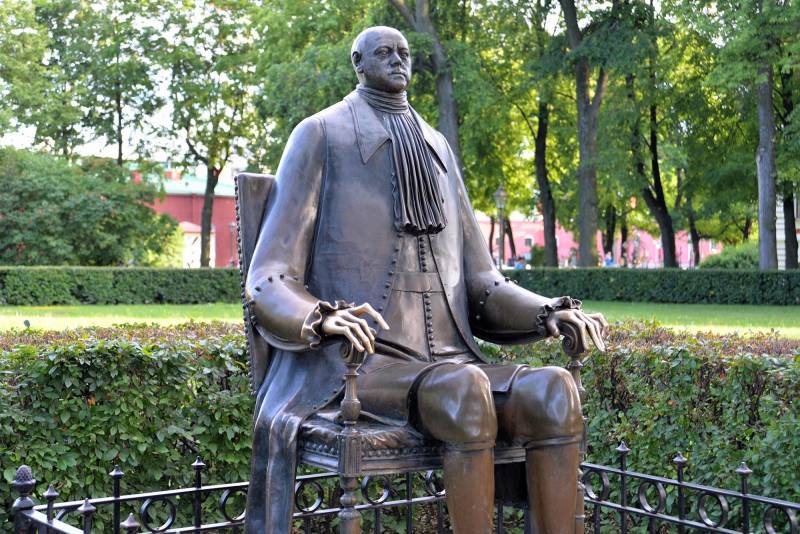 A monument to Peter the Great in the city he founded, which is strongly discouraged for people with a vulnerable psyche ... The sculpture of a dissident academician, which Muscovites aptly christened "Sakharov in flippers", is of the same kind ... Finally, a completely schizophrenic-looking bronze "centaur" year on City Day in Penza and symbolizing absolutely incomprehensible what! This is art?! Some of the domestic academics of the corresponding profile, beating off the horror attacks that have been announced in the Yesenin museum, have already declared that "one should not follow the opinion of an uneducated and unprofessional minority". What do they understand!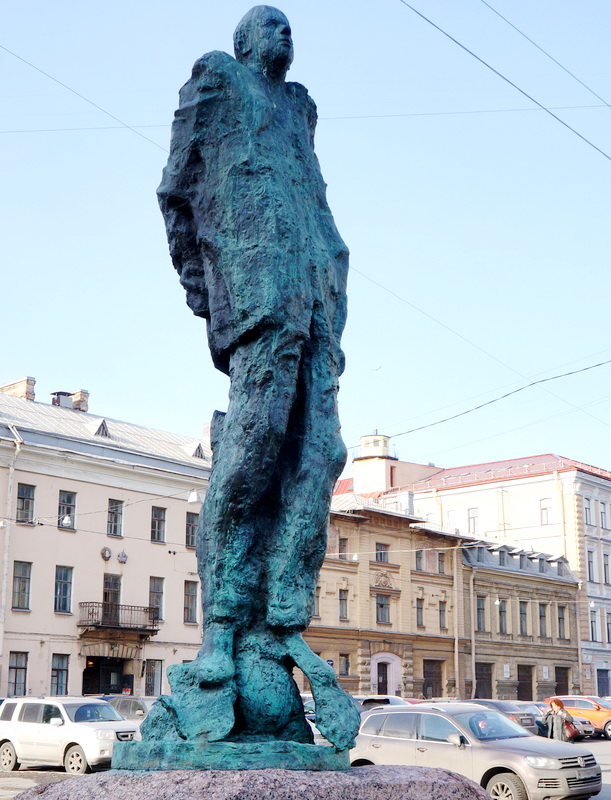 Excuse me, but, first of all, we are not talking about the minority, but about the majority of Russians! This is absolutely certain. And secondly, it is this very majority, even if it does not have diplomas of art critics, with its daily work just provides the life of those very cities that disfigure the "highly artistic" crafts of "innovators". In the end, they live in them, filling their budgets, from which such "creative delights" are very generously paid. And if you really want to create "masterpieces", the contemplation of which in all these people causes nothing but disgust and anger, your will. But then exhibit them in closed galleries, private collections, in your own backyards, if you like!
And even more so, in no case should this kind of "kreakl" be allowed to the names, events, milestones, which are the golden fund of Russian culture and
stories
! Yesenin in the form of a clumsy cobbled together creature from nightmares is indeed sacrilege and mockery, and not "a tribute to the memory of the poet"! And no "popularization" of himself and his work, such an "embodiment" can serve. Rather, on the contrary, in people with a normal psyche, it will only generate rejection.
Rumor has it that after a month's exposition in Moscow, the "sculpture" of Potocki can be sent to India - as a prop for holding the 13th Yesenin Prize ceremony there. And even if only to India - if only away from our eyes. There is definitely no place for such "art" in the hearts of Russians.