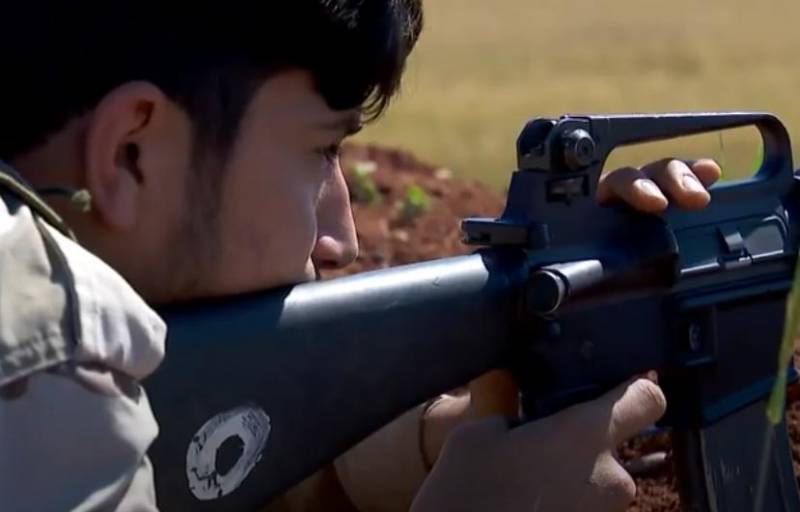 The US Department of Defense made a statement regarding the situation in the Transcaucasus. The statement says that the Pentagon has facts confirming the transfer of Syrian militants through Turkey to Azerbaijan.
This statement is being disseminated by Western media, including TC Sky News.
The US official was asked how many militants were deployed across Turkey to participate in the Karabakh armed conflict. A spokesman for the US military noted that, based on intelligence data, we are talking about hundreds of mercenaries from the Syrian Arab Republic.
It is noted that they ended up on the territory of Turkey, having followed earlier from the territories of northwestern Syria. Probably, we are talking about militants from the Syrian provinces of Idlib and Aleppo.
The Pentagon spokesman said that the transfer of militants to Azerbaijan was carried out mainly with the help of
aviation
... It was noted that dozens of flights were made from Turkish airports.
Earlier, French President Emmanuel Macron made a statement in Brussels that militants from Syria went to Azerbaijan through Turkish Gaziantep.
Meanwhile, the Foreign Ministry of the unrecognized Nagorno-Karabakh Republic issued a statement that after several days of hostilities, the following can be stated: "international public opinion is generally on the side of Armenia and Artsakh."
Meanwhile, the next briefing was held at the Department of International Military Cooperation of the Azerbaijani Defense Ministry.
Azerbaijani officers noted that Baku insists on one condition: the complete withdrawal of Armenian troops from the territory of Azerbaijan. Let us recall that the main hostilities have unfolded at the moment in the regions that de jure belong to the Republic of Azerbaijan.