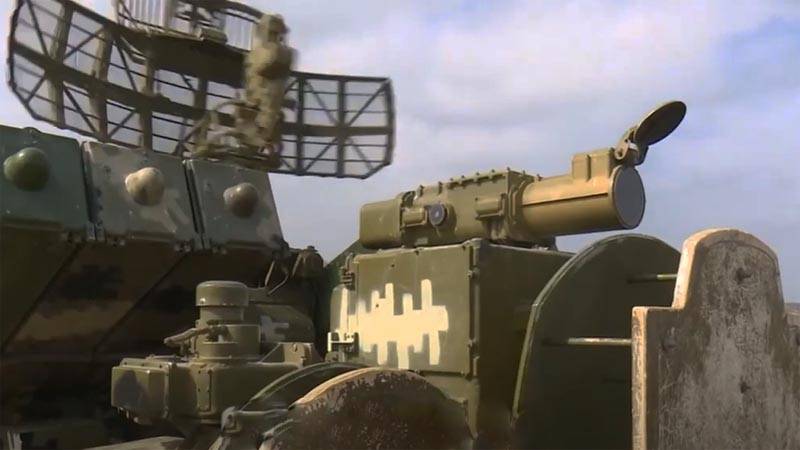 Azerbaijani information sources write that with the intensity of the use of attack drones, which is now, the Armenian side in the next few days may be left without such air defense systems as the Osa air defense system.
In the zone of the Karabakh conflict, the Osa-AKM anti-aircraft missile systems are used, data on the exact number of which are in service with the armies of Armenia and the unrecognized Nagorno-Karabakh Republic in open sources does not appear. At the same time, according to the Azerbaijani side, in 4 days of the conflict, at least 8 such air defense systems were destroyed, and most of them with the help of Turkish-made unmanned aerial vehicles. This is primarily about the Bayraktar shock drones.
Today, the characteristics of Bayraktar are such that most often it remains inaccessible to the Osa air defense system of the Armenian and Karabakh troops.
It is known that the UMTAS ATGM is used to defeat armored vehicles and launchers of air defense systems. The Bayraktar TB2 drone is capable of carrying four such missiles and striking from a height of up to 8,5 km. At the same time, the "ceiling" of the height for a target that the Osa-AKM anti-aircraft missile system can destroy is 7400 meters. In other words, Turkish-made drones have a "margin" in height before Soviet-made air defense systems. This "gap" allows the UAV to approach such air lines that allow them to effectively attack and destroy not only the mentioned air defense systems themselves, but also the equipment and positions that they cover.
Baku says that "the enemy's air defense system is failing."
Video of Azerbaijani troops:
However, the Azerbaijani side is silent about the number of losses in the same drones that it suffered due to the use of various modifications by the Armenian side of air defense systems.