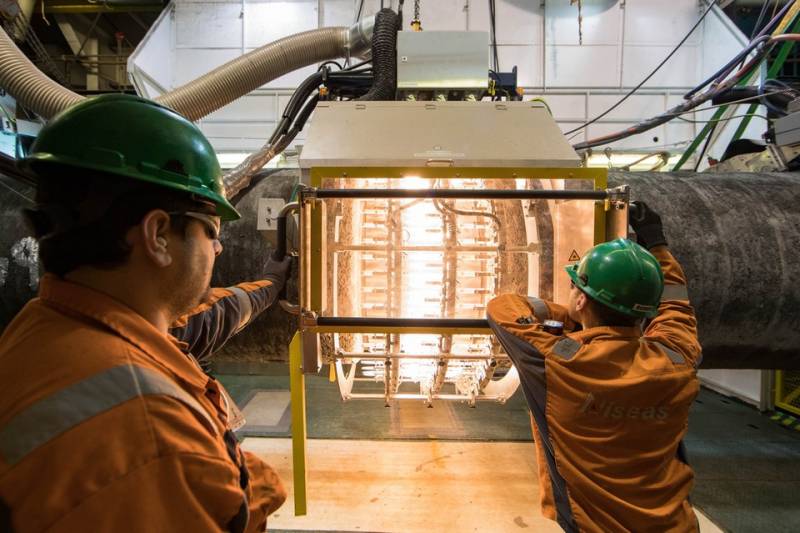 It became known about the next decision of one of the countries, in the waters of which the Nord Stream-2 gas pipeline should pass (according to the plans) - along the bottom of the Baltic Sea. We are talking about a country like Denmark.
The Danish authorities are reported to have issued a permit to operate the pipeline. This decision provides for a positive response from the official Copenhagen to the inquiry about the very possibility of operating a section of the pipeline located in Danish waters - the exclusive economic zone of Denmark.
Earlier, the Danish authorities issued a permit for the construction of a section of the Nord Stream 2 in their water area. However, the final section, about 150 km long, has not yet been completed. Moreover, no work on its completion has begun - since the time when the pipe-laying vessels of the Allseas company left the Baltic under the threat of American sanctions.
By issuing a permit for the operation of Nord Stream 2, Denmark actually removed the last organizational barrier, which formally hindered not so much the construction as the future launch of the gas pipeline. After all, it could have happened that, having given a construction permit, the Danes would continue to delay the issuance of a permit for the operation of the gas pipeline in their economic zone, which would legally cancel out all previous work at the facility.
Although, in fairness, the delay was already taking place, because the request was filed back in November last year.