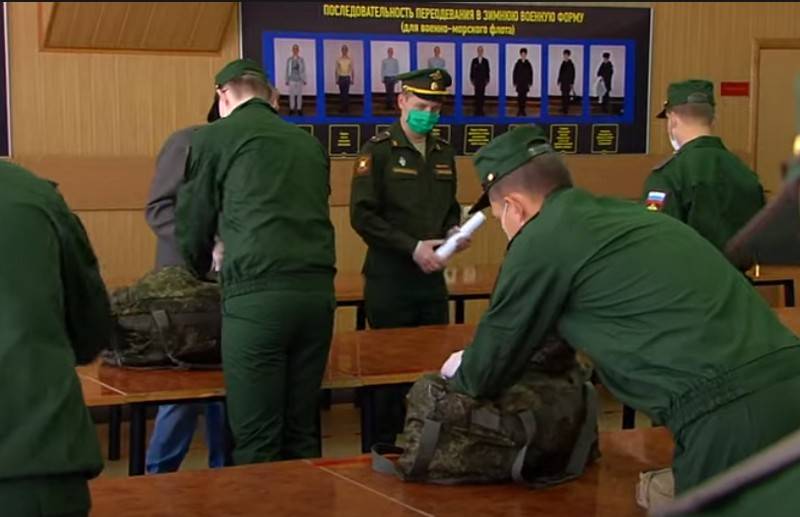 The Russian army will not switch solely to a contract basis, such a transition is recognized as inexpedient. This was stated by the head of the main organizational and mobilization department of the Russian General Staff Yevgeny Burdinsky.
According to Burdinsky, the transition to an exclusively contractual method of manning the army is impractical for several reasons. First, the maintenance of a fully contract army will be much more expensive, and secondly, in this case, the mobilization resource, which is created, among other things, from those who have served their military service, will disappear. The Ministry of Defense believes that in every region of Russia there should be a significant number of people who, if necessary, can stand up to defend the country.
It seems to me that this is not necessary - to completely switch to a contract, because it is too expensive a pleasure. It will be an expensive army, but the most important thing must be understood: in the course of conscription military service, young people fulfill their dream and their right to defend the state. At the same time, we are also thinking about the accumulation of mobilization resources.
- he explained.
At present, combat units of constant readiness are completed by contract soldiers, and conscripts form the basis of the mobilization resource. This approach of the defense department is in line with Russia's economic capabilities and is adequate to the nature of military threats. Moreover, the total number of contract soldiers in the Russian army exceeds the number of "conscripts." In 2019, this ratio was 1,7 to 1 (58 and 42%), respectively.
Let us recall that from today, October 1, the autumn conscription started in Russia. The day before, Russian President Vladimir Putin signed a corresponding decree. In total, 128 thousand people will be drafted into the Armed Forces in the fall.