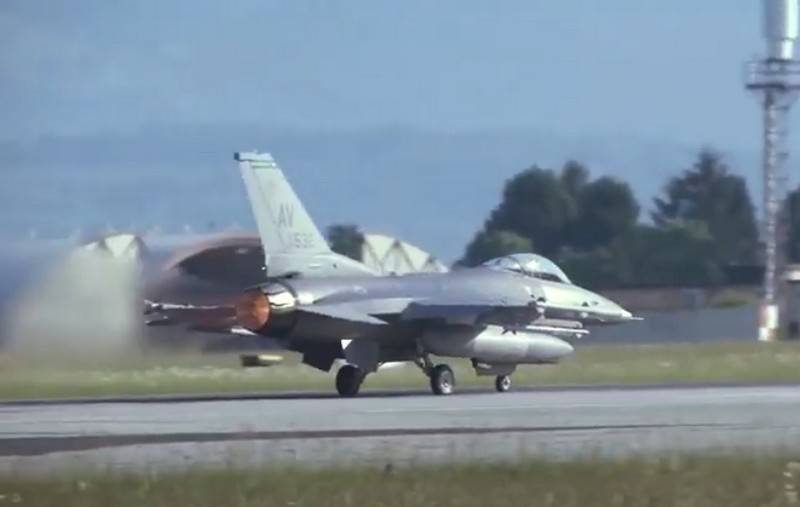 The purpose of redeploying the US Air Force F-16 fighters from Germany to Italy is to counter Russia. General David Allwin, head of the Operations Directorate of the US Chiefs of Staff, announced this.
Speaking to the US House of Representatives Armed Forces Committee, Allwin said that the US Air Force hopes to expand the "attack area" with the transfer of F-16s, since it is a mistake to believe that Russia will limit itself to military operations only in the Baltic.
(...) Russia may have plans of malicious influence along the entire periphery, in connection with which the southeast of Europe, the Black Sea, are becoming as important as the Baltic. We will expand to Italy, strengthen Aviano's capacity to better deal with what is happening in the Eastern Mediterranean as well as the Black Sea
- explained the general.
According to him, after this redeployment, the European command of the US armed forces will receive another "axis of access."
Earlier it became known that the 480th squadron, based at the Spangdahl airbase in western Germany, will be redeployed to the north of Italy to the Aviano airbase. She will join two US Air Force squadrons stationed there - 555th and 510th. All of these squadrons are armed with F-16 fighters.
According to the head of the Pentagon Mark Esper, the transfer of F-16s closer to the Black Sea region will allow NATO to conduct effective deployment on the southeastern flank of the alliance.