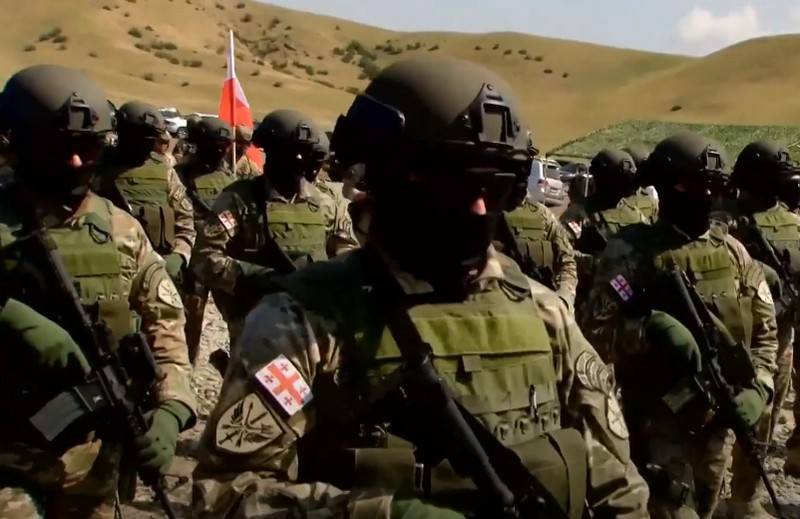 Georgia began rearmament at
weapon
NATO standard. According to the press service of the Georgian Ministry of Defense, the units of the country's Defense Forces have begun to receive the American 249 mm M5,56 light machine guns.
On Wednesday, Georgian Defense Minister Irakli Garibashvili, together with the commander of the Georgian Defense Forces, Major General Giorgi Matiashvili, personally supervised the rearmament process by visiting a military base in Vaziani.
The Georgian military department stressed that the rearmament is being carried out with the support of the United States. At the first stage, M249 machine guns will be re-equipped with units that have already been trained under a joint program with the United States called the GDRP (Georgian Defense Readiness Program), as well as units for the command of exercises and military education.
According to this program, six battalions have already been trained in the Georgian army, and the preparation of the seventh has begun. In total, within the framework of the GDRP, it is planned to prepare and equip nine Georgian mobile battalions according to NATO standards.
In June of this year, Georgian Defense Minister Irakli Garibashvili announced that the Georgian army is moving to NATO standards. In the course of this transition, the combat units of the Georgian Defense Forces will be re-equipped with American-made M-4 automatic rifles, as well as other modern weapons of NATO standard.