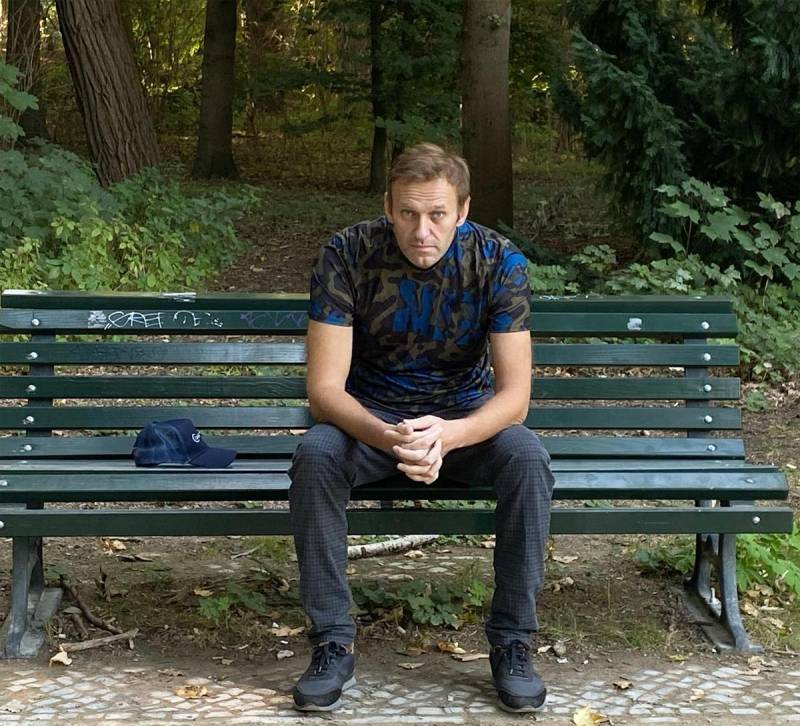 Russian opposition leader Alexei Navalny gave his first big interview after coming out of a coma in the German clinic "Sharite". He shared his thoughts with the journalists of the edition "Der Spiegel". At the same time, the full version of the interview will be published only tomorrow, but some excerpts from it are already actively circulating in the European media.
One of the main statements made by Navalny is that "the president of Russia was behind the poisoning."
From the material:
I have no doubt that Putin was behind my poisoning.
The European press reported that Navalny was answering questions from German journalists for about two hours. At the same time "I was excited and cheerful." Strange fun for a man allegedly attacked with a "chemical
weapons
"...
The German edition writes that Navalny answered questions with shaking hands, which is called "the action of a neurotoxin."
The article says that he tried to pour himself water from a bottle, and it came out with great difficulty.
It is stated that Navalny is guarded around the clock. At the same time, the interview was "written" not in the clinic, but in the press office of a major German media outlet in Berlin. The Polish press said that the Russian oppositionist had already been discharged from the Sharite clinic.
It also cites his statement that he really intends to return to Russia, because "he should not be afraid of anything."
Bulk:
And I'm not afraid.