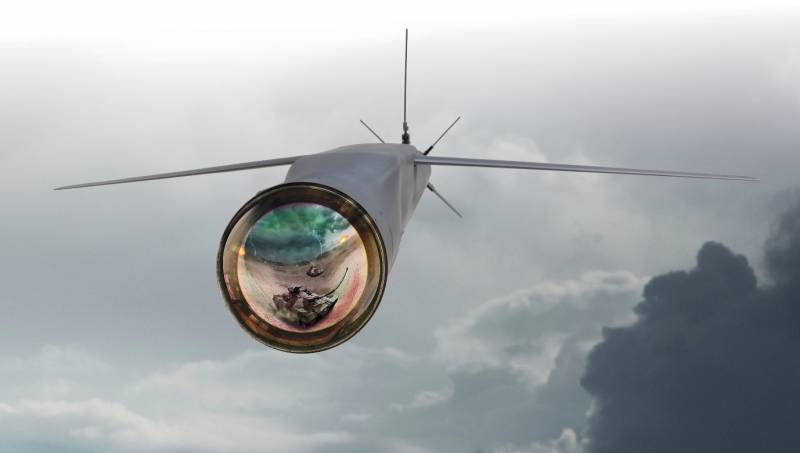 In recent years, Western experts have repeatedly pointed to the significant advantages received by the Russian military due to the introduction of a whole range of electronic warfare equipment. The Pentagon's new TLS program is designed to bridge the United States' backlog in electronic warfare. The program envisages not only jamming and hacking electronics, but also the so-called "deception" of missiles.
Defense separation
Within the framework of the TLS (Terrestrial Layer System) project, the US military intends to obtain two types of electronic warfare systems, the task of which is to combat drones, unguided rockets and artillery shells, missiles that rely on a signal for guidance and flight control.
TLS-BCT (Brigade Combat Teams) is designed to escort brigade level combat groups. It is expected to fit on the chassis of one Stryker APC. The new product is planned to be received in 2022.
TLS-EAB (Echelons Above Brigade) will become its "big brother". This system is positioned as a means of electronic warfare against missiles at the hull level. It will already be mounted on a pair of FMTV Oshkosh army trucks.
One of them with a calculation of 8 people. will carry equipment, transmitters and a drone or balloon. This complex of means is necessary for detecting enemy signals [used to control UAVs or ammunition], triangulating the location of their source to deliver strikes and destroy communications. It is planned to block and intercept control of the UAV / projectile by electronic means using a combination of interference, wireless hacking and deceptive signals. Essentially, the same tasks are assigned to the TLS-BCT brigade system, but its hull counterpart has a greater coverage and range.
On the second truck with a crew of 4 people. equipment that is not available in TLS-BCT will be installed. It is responsible for short-term but powerful electronic protection of key objects, such as divisional command posts, corps and theater of operations.
The truck-mounted TLS-EAB will be much larger and more powerful than the TLS-BCT systems located closer to the front line, using the Stryker chassis, and the MFEW-Air-Large, which is mounted on the drone and is responsible for jamming / sensing. However, TLS-EAB will exchange data with them, allowing less powerful electronic warfare to avoid remote threats. In addition, the TLS-EAB is expected to be connected to extensive command and control systems, even accessing data collected by spy satellites.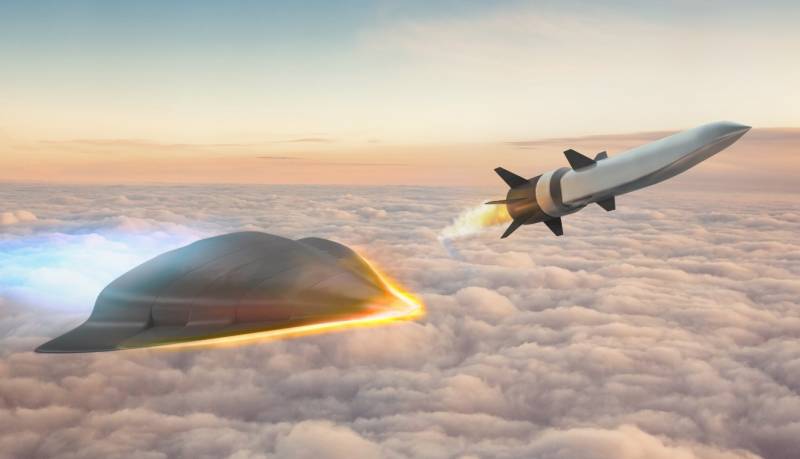 Decoy instead of target
Damping an approaching hypersonic or ballistic missile can be daunting as they fly at a tremendous speed - Mach 5 and up - and are within reach of just a few seconds.
- notes the Breaking Defense edition.
However, in this case, the electronic warfare system, which is planned to be developed in the United States, will fight the threat by creating false targets and disorienting the enemy's means of destruction.
If you trick enemy reconnaissance and targeting systems by forcing them to shoot at the decoy instead of the actual target, it doesn't matter how fast their missiles are - they will still miss.
- explains Breaking Defense.
But at present, TLS-EAB is only visible in the future: it is expected that the request for proposals will arrive in February-March 2021, and the prototype will be ready in the fall of 2023.
Given the budget hit by the coronavirus and the upcoming elections, I'm far from sure the army can afford all of this.
- summarizes the author of Breaking Defense.