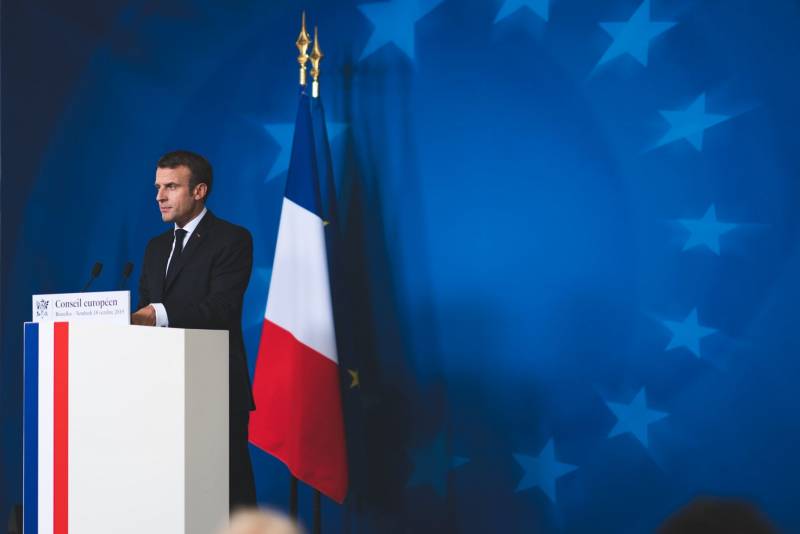 The French President continues his voyage across the Baltic countries. After visiting Lithuania, Emmanuel Macron went to neighboring Latvia, where he thanked Riga for its "commitment to the European partnership" and spoke on the issue of the conflict in Nagorno-Karabakh. At the same time, Turkey especially "got" from Macron.
According to the French President, Ankara is emanating unacceptable rhetoric. From Macron's statement:
France is extremely concerned about the bellicose messages that Turkey has allowed itself to make in recent days and hours. In fact, these messages lift any prohibitions for Azerbaijan on the reconquest of Nagorno-Karabakh - by armed means. We do not accept this and cannot accept it.
According to Macron, he "noted the political declarations of Ankara" and considered them "dangerous".
Latvian journalists asked the French president whether he had confirmation of Armenia's statements that the Su-25 attack aircraft was shot down by a Turkish Air Force fighter.
Macron:
I prefer to wait until the true facts are established. We will discuss this issue (Turkey's participation in the conflict) tomorrow with Vladimir Putin and Donald Trump.
It is important to note that relations between Paris and Ankara have worsened due to the situation in Libya. After that, mutual rhetoric only became tougher, including due to Turkey's actions in the eastern Mediterranean. Now the Karabakh problem also adds to the difficulties in relations between the two NATO countries.