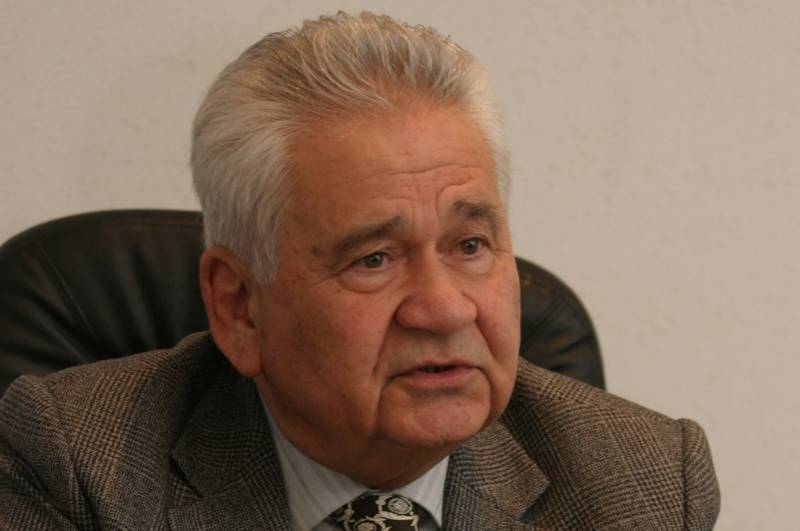 When asked about the participation of the Russian Federation in the war in Donbass, a member of the Ukrainian delegation to the TCG contact group Vitold Fokin replied that he had not yet noticed any signs of a Russian-Ukrainian war. For these words he was dismissed from the delegation.
Not long before this, the words of the 87-year-old politician about the Donbass caused the outrage of the nationalists and the presidential team. He advocated the special status of these territories and a complete amnesty for the participants in the hostilities. At the same time, he (oh, horror!) Called the armed forces of the republics "rebels". He had already apologized for his statements, but then said that Ukraine is not at war with Russia. This was the last straw for the Ukrainian authorities. They considered these words outrageous and decided to remove Vitold Fokin from the delegation, punishing him for his sanity.
The politician was removed from office on the basis of a presidential decree, which appeared on the website of the President's Office on September 30. The wording stated that he "departed from a fair assessment of the occupation of Crimea and part of the Donbass."
Unpleasantly amazed by the personal assessments and comments given by the first deputy head of the Ukrainian delegation to the Trilateral Contact Group Vitold Fokin in the Verkhovna Rada of Ukraine at a meeting of the Committee on the Organization of State Power, Local Self-Government, Regional Development and Urban Planning.
- indicated in the statement of the Office of the President of Ukraine.