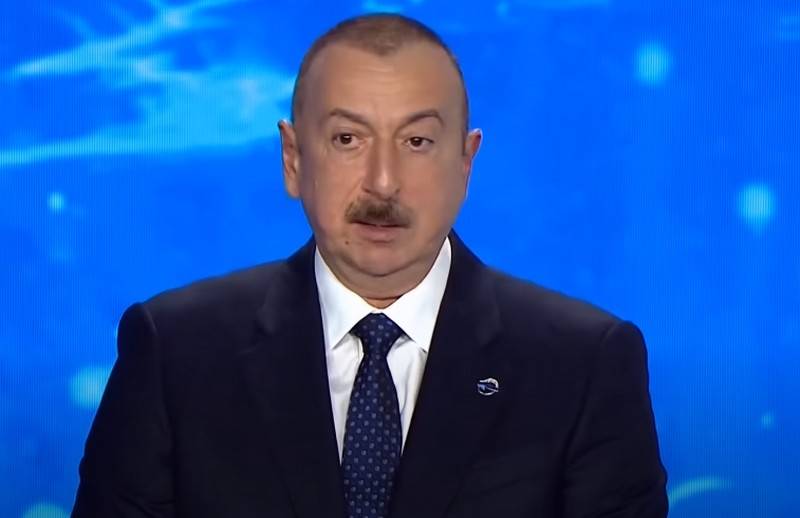 The only condition for ending hostilities in Karabakh is the withdrawal of units and military equipment of the Armenian army from this territory, other options are not considered. President of Azerbaijan Ilham Aliyev stated this.
According to Aliyev, who visited a hospital in Baku on Wednesday, if the Armenian army is withdrawn from the territory of Karabakh, the fighting will immediately stop.
We have losses. But this is the right thing. International law is on our side ... We have one condition - the unconditional withdrawal of the Armenian Armed Forces from the occupied territories. If the Armenian government fulfills this condition, the fighting will stop, peace will come
- he said.
At the same time, the Azerbaijani army was instructed not to take any measures in relation to the Armenian civilian population of this territory. Aliyev specified that the Armenians have no problems on the territory of Azerbaijan, thousands of ethnic Armenians with Azerbaijani passports live in the republic.
The head of Azerbaijan stressed that Azerbaijan will restore its territorial integrity anyway. There is "no need" for calls for dialogue, Aliyev noted, the negotiation format on Karabakh has not yielded results.
We are restoring
historical
justice. Karabakh is the original territory of Azerbaijan. It is enough to look at history ... We want to restore our territorial integrity, we do and will do it
- he added.