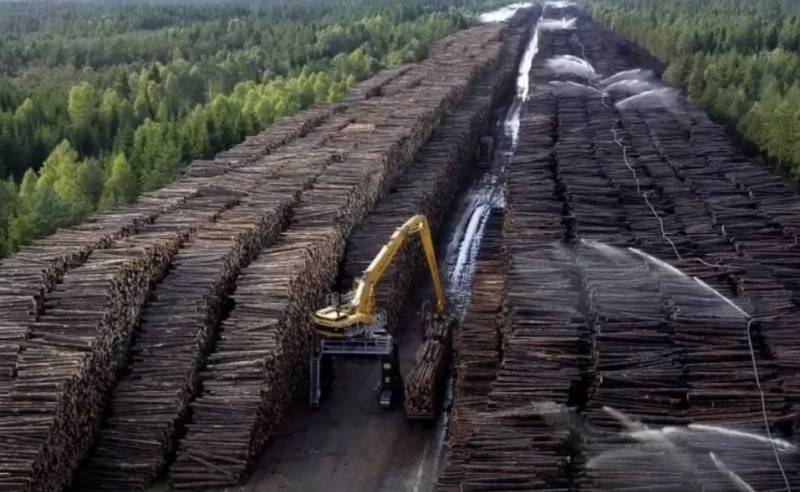 Russia will completely ban the export of unprocessed coniferous and valuable deciduous timber from the country. The corresponding order was given by Russian President Vladimir Putin.
The complete ban will take effect on January 1, 2022. Some time is given so that small companies, for which the forest is the only source of income, have time to come out of the shadows and, with reasonable government support, be able to establish timber processing.
I instruct from January 1, 2022 to introduce a complete ban on the export from Russia of unprocessed or rough, only for the type of processed timber of coniferous and valuable hardwood
- quotes the website of the Kremlin, the words of Putin.
The President demanded to reconsider the approaches to the work of customs, instructed to reform the forest control system, to extend strict supervision over the transportation, storage and processing of timber.
The Russian government confirmed the beginning of the development of measures that will be applied in the future to prevent the export of timber, including an electronic timber trade control system.
We propose to take measures to prohibit the export of unprocessed from the territory of our country, i.e. round timber, and roughly processed timber of coniferous and valuable hardwood
- said Deputy Prime Minister Victoria Abramchenko.