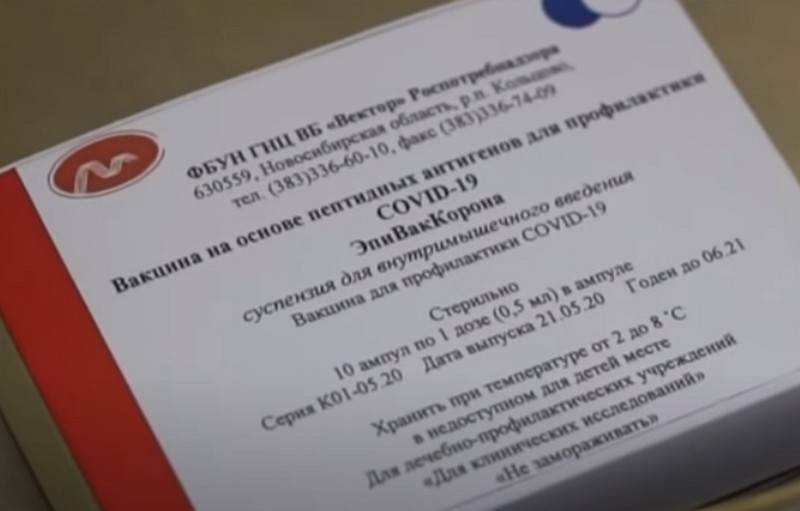 Clinical trials of the second vaccine against coronavirus, developed by specialists of the State Research Center of Virology and Biotechnology "Vector", have been completed in Russia. This was announced by the head of Rospotrebnadzor Anna Popova in an interview with NTV.
Currently, the Ministry of Health has begun registering the EpiVacCorona vaccine, the process is going to be completed by October 15, on the eve of the Vector submitted all the necessary documents.
Vektor reported that the first phase of testing this drug for the prevention of coronavirus infection showed the complete safety of the vaccine. It does not give lifelong immunity from COVID-19, but it protects against infection for at least six months.
After registration, clinical studies of the new vaccine will continue, the test results will be published in domestic and foreign publications in the coming months.
The release of the new vaccine will be organized at the site of "Vector"; two versions of the drug will go into civil circulation.
Note that EpiVacCorona is the second Russian vaccine against coronavirus after Sputnik-V (GamCovidVac), which has been successfully tested in humans.
Earlier, the Ministry of Health issued permission to conduct clinical trials of another coronavirus vaccine developed by the Federal Research Center for Research and Development of Immunobiological Preparations named after V. M.P. Chumakova of the Russian Academy of Sciences.