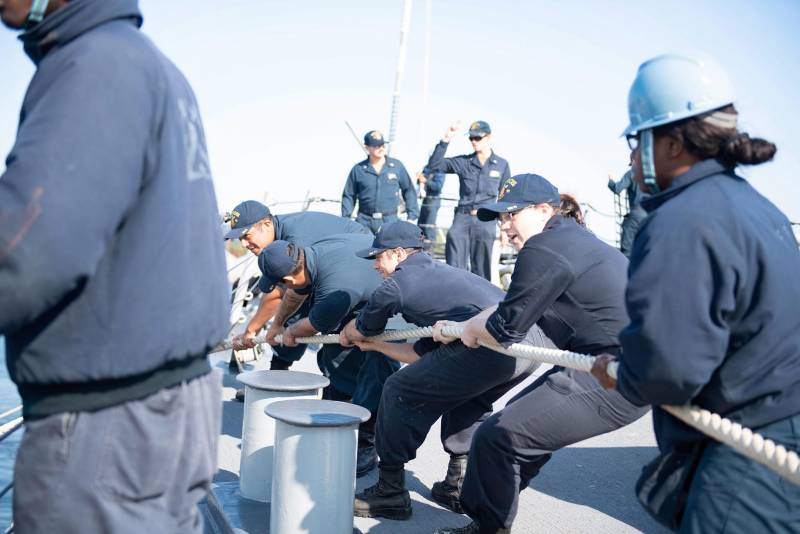 Guided missile destroyer
weapons
USS Ross, an Arleigh Burke-class missile defense (ABM) missile defense, participated in joint maneuvers in the Baltic Sea with the Polish Navy frigate General Kazimierz Pulalski. The exercises took place on September 20.
The ships conducted a series of maneuvering exercises, practiced air and surface tactics, and also trained in data transmission to improve interoperability.
The American destroyer Ross has undergone similar training scenarios with its other allies in the Baltic, including in recent exercises with the Lithuanian and Latvian navies. Forces of the Sixth
fleet
The United States often conducts such maneuvers among partner countries to ensure that allies are ready for integration.
USS Ross is one of four US Navy destroyers based in the Spanish port of Rota. It is part of NATO's missile defense system. He is armed with the Aegis information and control system, launchers for Tomahawk cruise missiles, RIM-156 SM-2 anti-aircraft missiles or RUM-139 VL-ASROC anti-submarine missiles, as well as a variety of machine gun and cannon armament.
The ORP frigate Generał Kazimierz Pułaski, prior to its transfer to the Polish Navy, was part of the American navy and was called USS Clarc.