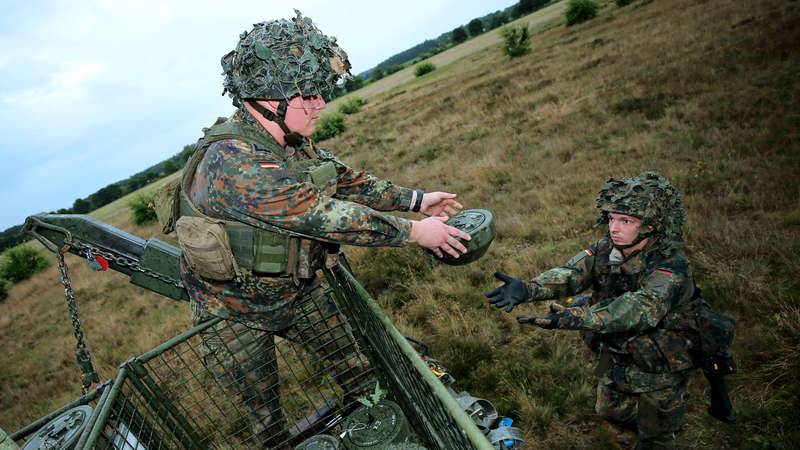 Against the background of the growing external threat, the German command began to attach greater importance to the technical equipment of its troops. The sappers did not stand aside either.
The Ministry of Defense of the Federal Republic of Germany began to pay increased attention to the development of skills and the improvement of mining techniques. Thanks to this, the service of German sappers has become much easier: now you do not have to carry tens of kilograms of barrage equipment on you.
Since the defense of the country and the Alliance came to the fore again, the importance of anti-tank mines has also increased. They help to delay the enemy's advance.
- writes the military department of Germany.
In the Bundeswehr Airborne Forces, there are no sappers as such, since their functions are performed by multidisciplinary engineers (Pioniererkunder).
It is not always a question of installing a minefield. Tomorrow I can determine the capacity of the bridge or the depth of the ford
- notes Chief Sergeant Thomas Gerber.
As the platoon commander, Chief Lieutenant Sebastian Heyman explained, the lack of air transport did not allow the use of machines until recently:
For us, this meant: everyone in the [mines] unit gets three mines, nine kilograms each. They had to be carried in a backpack, which we did.
Now the paratroopers have at their disposal a specialized vehicle "Mongoose-2" (Mungo 2), which transports 180 mines. They are still laid by hand. The Bundeswehr uses anti-tank mines (such as DM-22, DM-31 AT, MELLS, etc.) to install tactical obstacles. Anti-personnel are not used due to the prohibition imposed by the Ottawa Convention.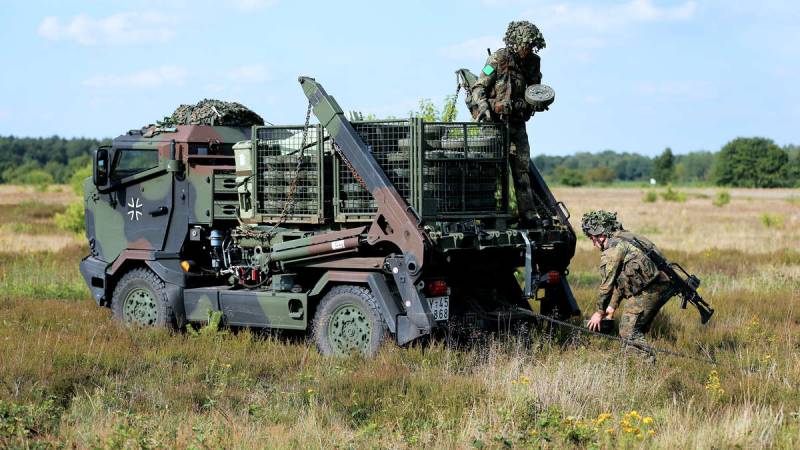 Mungo 2