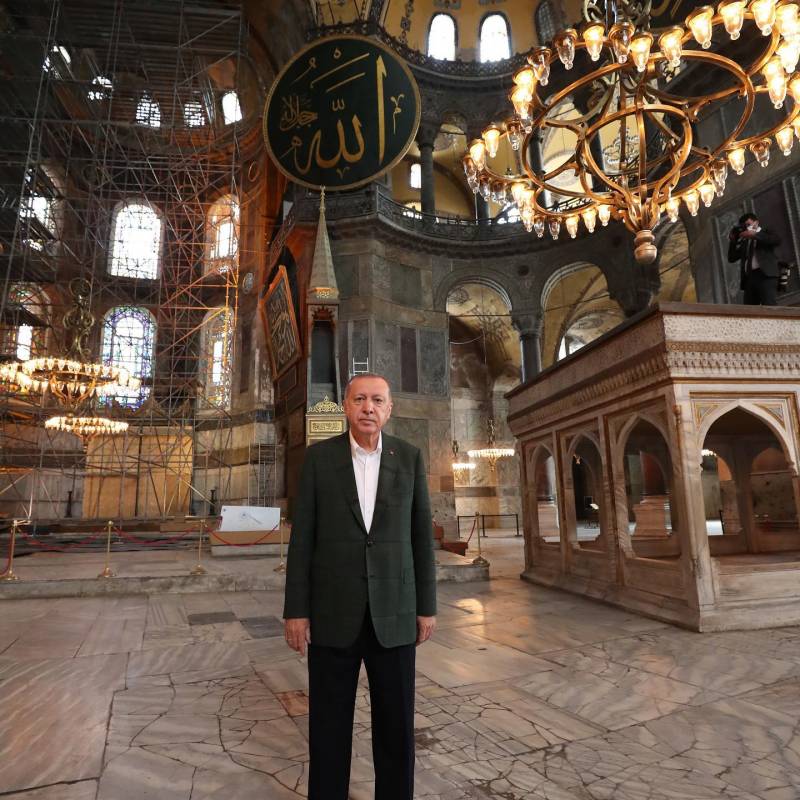 Although Moscow and Ankara maintain partnerships in many areas, there are serious differences between the countries over Syria and Libya. But now the geopolitical games, in which, in addition to Russia and Turkey, other global and regional players are also involved, are beginning to move to the Caucasus.
Yusuf Karatash writes about this in an article published by the Turkish edition of Evrensel.
The author asks why the problem of Nagorno-Karabakh, which has existed for at least three decades, has become aggravated today? He believes that Turkish leader Recep Tayyip Erdogan is to a large extent involved in this, who, provoking Baku to active military actions, is trying to put pressure on Russia in this way. But Karatas suggests that Ankara's plans could backfire, which will not please Turkey.
Today, in the Middle East and North Africa, a redistribution is taking place between the United States, Russia and other major players. The situation there is such that no one can take any significant steps there. Therefore, they decided to move the front to the Caucasus.
Turkey, under the guise of supporting Baku, began to escalate tensions in the region that was previously part of the USSR. Moscow simply cannot but react to this. Thus, Erdogan is trying to distract Russia from other regions and limit its influence.
But the author believes that this plan of the Turkish leader may turn against him. As a result, not Moscow, but Ankara will have to limit its influence.
And to solve the Karabakh problem, Yusuf Karatash offers his own version. He believes that it is necessary to withdraw the participants in the conflict from the region and let the residents of Nagorno-Karabakh independently determine their status.