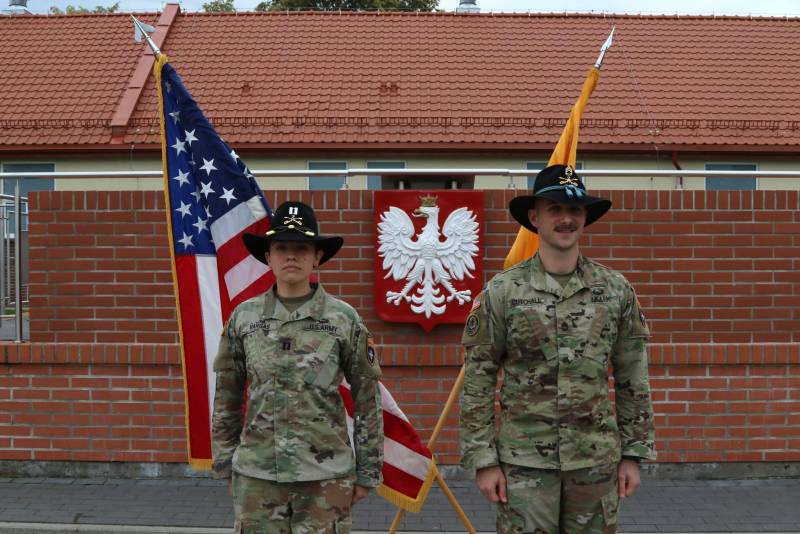 Poland's pledges to deploy an additional US military contingent will lead to multi-billion dollar spending. When signing the document, no one looked at what obligations the Polish side assumed. Renata Kim writes about this in Newsweek Polska.
The author notes that when the head of the US Department of State, Mike Pompeo, arrived in Poland on August 15 and signed an agreement on enhanced military cooperation in Warsaw, it basically said that this would increase the American military contingent in Poland. One more thousand will be added to the already existing 4,5 thousand soldiers. However, the author notes, when the document was signed, it was not discussed what obligations the Polish side assumed. As it turned out, the document has an appendix with a list of what the US military will have access to.
As it turned out, the US military will have access to facilities and sites in more than 20 settlements. On the territory of Poland, the Americans are betting not on a few large military bases, but on many small ones. The Polish side will pay for everything, the author emphasizes.
According to the obligations undertaken, Warsaw pays for all construction, reconstruction and repair work, as well as the costs of ongoing maintenance. Poland fully pays for the accommodation and meals of the American military, cleaning services, water, heating, electricity, air conditioning, garbage disposal (including hazardous waste) and security. 75% of payment for fuel, including
aviation
, Poland is paying. Americans can use rail and airfields free of charge. They will also be exempt from navigation and other fees associated with aircraft maintenance (including landing and parking fees).
As noted, the maintenance of the American contingent together with the proposed investments will cost Warsaw billions of dollars. At the same time, two more expensive projects are underway: deliveries of the Patriot air defense system and F-35 fighters.
If you add to this the planned investments, you get billions. It is not known where the Ministry of Defense will take such amounts
- said one of the Polish deputies.
However, this is not all. The agreement assumes that the Americans can expand the list of their demands. If any projects appear, Poland is obliged to approve them and provide "urgent operational requirements of the US armed forces." During the exercise, the American military has the right to use free of charge not only state property, but also on a temporary basis, municipal and even private. Americans are guaranteed exemption from paying fines and other penalties imposed by Polish authorities. Poland also relinquished the priority of national jurisdiction in criminal matters.