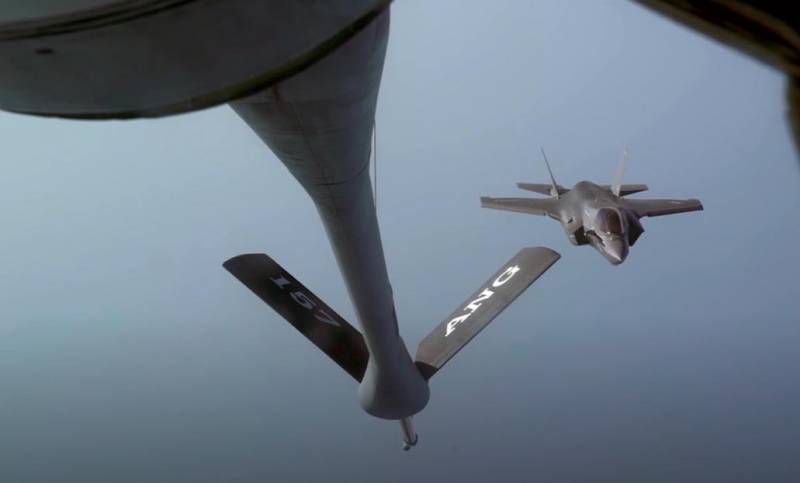 There are reports from the United States of the fall of a military plane. According to the latest information, the incident took place in the Salton Sea area.
At the same time, the information is contradictory at the moment. It is known that the fifth generation fighter F-35B replenished fuel in the air using the KC-130J aviation tanker. At some point, according to the press service of the airbase, an abnormal situation occurred, which led to the pilot losing control of the fighter.
According to recent reports, the pilot had to eject after an unsuccessful refueling of the F-35B, and the plane itself was lost.
After some time, the ejected pilot was found and taken to the hospital. It is stated that his life is out of danger.
At the same time, it is noted that the air tanker was able to safely return to the air base near the Termal airfield. According to other sources, the huge plane had to be planted in the field.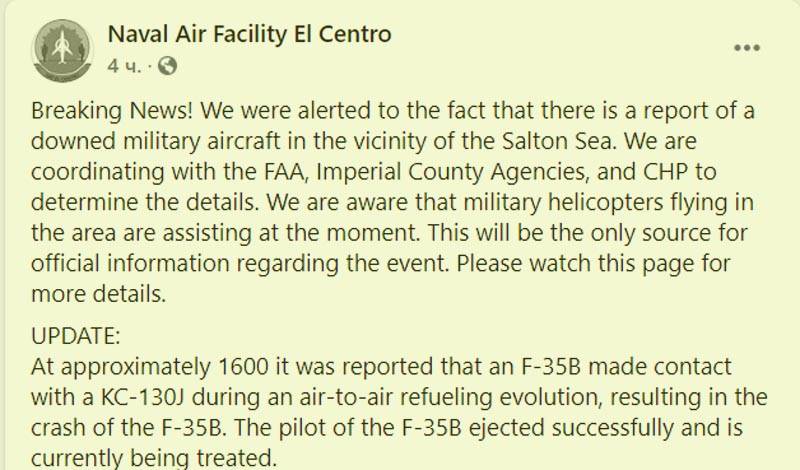 From a press release from the Naval Air Facility El Centro:
The air tanker pilots were not injured. The reasons for the incident are now being investigated. The search for F-35B is also carried out, including using military helicopters. We will publish information as it becomes available.
After a while, footage appeared on which, as stated, the place of the fighter's fall:
UPDATE: Military officials confirm a fighter crashed near Salton City during air-to-air refueling, causing another military aircraft to make an emergency landing in Thermal. @JakeKESQ will have the latest tonight at 10 and 11 pm

Details: https://t.co/zUdzCumC68 pic.twitter.com/NLiQkdhbrz

- KESQ News Channel 3 (@KESQ) September 30, 2020