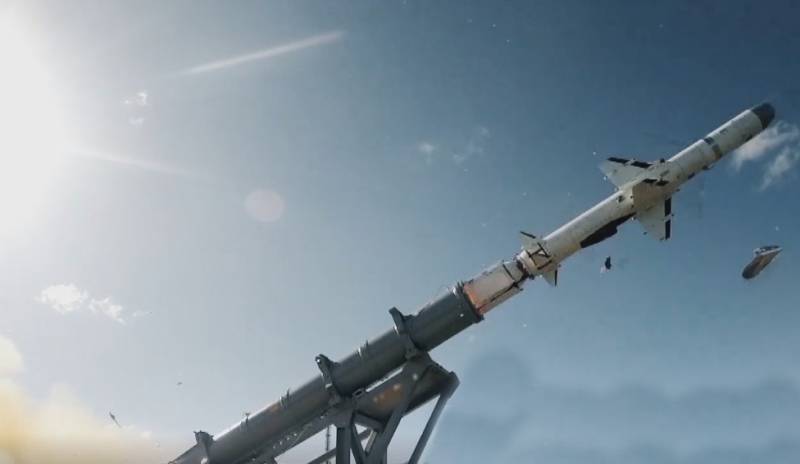 Roketsan is currently in the final stages of testing the first Turkish anti-ship missile, Atmaca. As stated, it will become the basis for the revival of Ottoman rule in the sea.
On September 29, the specified developer announced the successful testing of the anti-ship missile system, during which a rocket was launched, equipped with an inertial navigation unit that works independently of GPS. The equipment responsible for the missile launch control was developed by the Turkish company ASELSAN, the fire control system - by the ArMerKom research center under the Navy. Atmaca is reported to be immune to jamming.
Yesterday we wielded the sword of Barbarossa, today we will fight ATMACA. Remembering the greatest naval victory in
stories
Turkey, we are transferring the past to the future, we are ready for new victories today, just like yesterday! Congratulations on the 482nd anniversary of the Victory at sea at Preveza and the Turkish Navy Day
- reads the message Roketsan, guaranteeing the revival of military power.
Atmaca has been in development since 2009. As the company explains, preparations are currently underway for testing an anti-ship missile with a warhead, after which its serial production will begin. The missile is capable of striking stationary and moving targets. It has a flight range of up to 250 km, the flight trajectory passes at a low altitude. The anti-ship missile system is capable of hitting a target both in the horizontal and in the vertical plane, making a "slide" when approaching.
The missile provides mid-flight course correction [like, for example, the Tomahawk], and its guidance system is immune to interference, which puts it on a par with the latest European and American anti-ship missiles. Its other analogs are the Indian "Brahmos" and the Russian P-800 "Onyx" / "Yakhont"
- notes the publication Defense World.