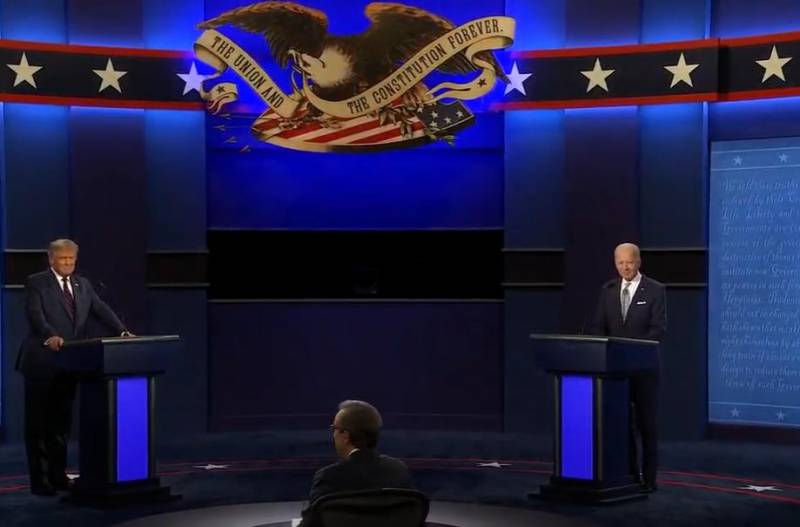 In the United States, the first round of debates took place between the presidential candidates of the country - Donald Trump and Joseph Biden. The debate, as the experts predicted, turned out to be hot. In less than a few minutes, not even a few phrases were spoken, the candidates became personal.
In the heat of the debate, it got to the point that Biden tried to interrupt Trump with a word
Shut up!
Debate moderator Chris Wallace had to appeal to candidates for ethics and offer to "slow down".
According to Trump, he does not understand at all for what purpose Biden is going to the polls. The current US president said that during the Obama presidency "he and Biden have failed everything, including health care reform."
Biden:
It is not true. He is wishful thinking. He himself promised to reduce the prices of medicines, to show a plan for improving the medical system, but we never got any of this.
Joe Biden accused Trump of failing the campaign to fight the coronavirus, as more than 210 thousand people have died from the disease in the United States to date. In response, Trump said that Biden "is preparing to turn the United States into a ghetto, finally closing the country and limiting freedom."
During the debate, Trump accused his opponents of being "hindered from working for a significant part of his presidential term by starting a ridiculous impeachment procedure."
Trump:
At the same time, over the years I have done many times more than you and Obama have done in your terms.
In general, the debate focused on a variety of topics, including protests in US cities and protests by black Americans against police brutality. However, instead of constructive discussion, they looked more like an uncivilized show, in which opponents stoop to the point that they openly call each other names. It got to the point of using such a word as "clown".
The first round of debates in the United States was followed by about 100 million viewers.