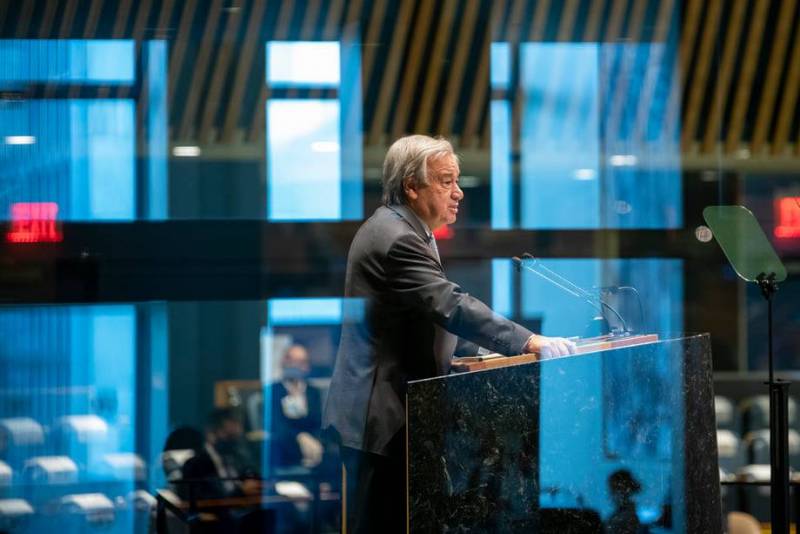 An extraordinary meeting of the UN Security Council took place. It was dedicated to the situation in Nagorno-Karabakh.
Having considered the issue of the next escalation of the conflict in Transcaucasia, the representatives of the UN Security Council, as noted, supported the call of the Secretary General of the organization, Antonio Guteris, to immediately stop hostilities and sit down at the negotiating table without any delay.
It is also reported that the Security Council allowed a separate meeting, which would be attended by representatives of the conflicting parties - Armenia and Azerbaijan.
It was noted that the countries of the UN Security Council unanimously condemned the conduct of hostilities in the South Caucasus.
At the same time, it should be added that in fact, the only "external" country that supports active fighting is Turkey at the moment. Let us remind you that recently the Turkish authorities have been declaring their readiness to support Baku not only morally, but also militarily. At the same time, the Turks deny that it was they who shot down the Su-25 of the Armenian Air Force the day before.
Meanwhile, the fighting in the Caucasus continues. These hostilities are also a direct challenge to the UN Security Council, capable of showing its real ability (or inability) to stop the outbreak of armed conflicts.