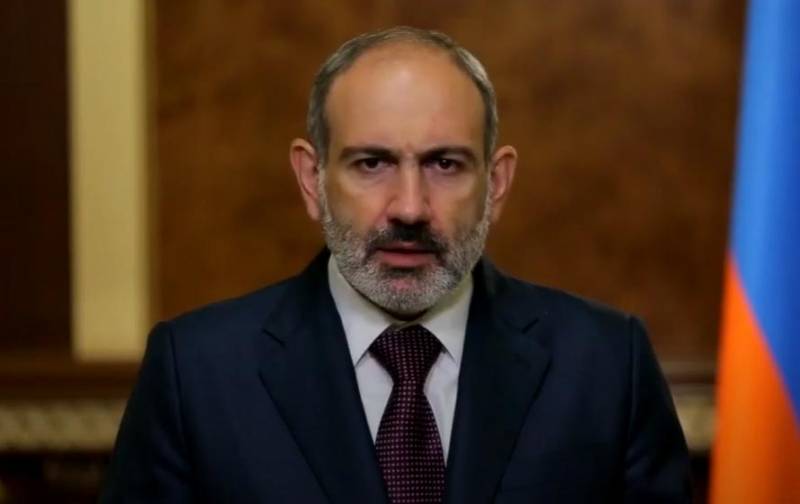 On the channel
"Russia 1"
an online interview with Armenian Prime Minister Nikol Pashinyan was published. The interview was aired on the 60 Minutes program. At the same time, Pashinyan was broadcast live after Azerbaijani President Ilham Aliyev.
Pashinyan places full responsibility for the new escalation of the conflict in Nagorno-Karabakh on Azerbaijan. At the same time, the Prime Minister of Armenia accused Azerbaijan of starting hostilities with the support of Turkey. Pashinyan recalled the recent military exercises of Azerbaijan and Turkey, where, according to the Armenian prime minister, options for a military operation were being worked out. Let us remind that a few minutes earlier Aliyev said that Turkey is not a party to the conflict.
Nikol Pashinyan said in an interview that the international community should influence the Azerbaijani authorities in order for the Azerbaijani side to stop fighting.
According to Pashinyan, he is ready for negotiations, but for this "the fire must first be stopped by the Azerbaijani side," and the negotiations must be such that they reflect the interests of all sides of the confrontation.
Nikol Pashinyan, during his statement, accused Turkey of escalating the conflict. At the same time, Pashinyan noted that the data on the downed Su-25 by the Turkish F-16 fighter are reliable:
It's a fait accompli