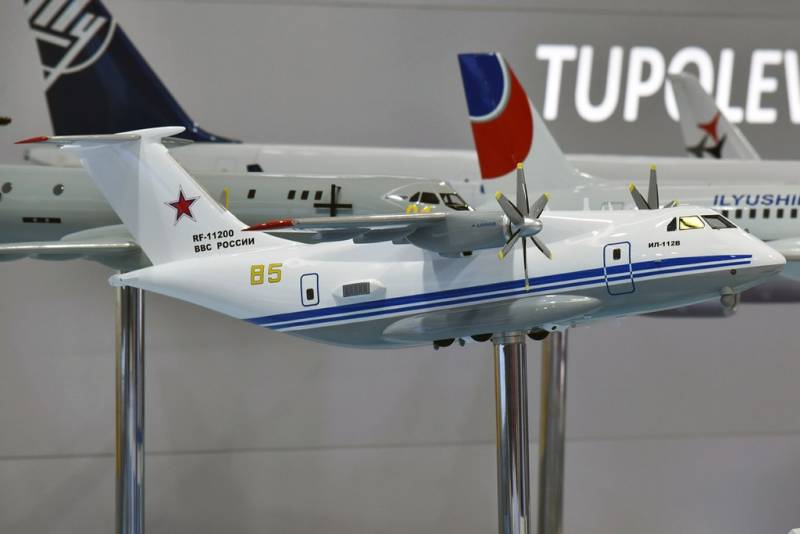 Removal of "minor structural elements" will help the Il-112V light military transport turboprop aircraft to reduce weight. The military customer believes that it turned out to be too heavy.
This edition writes
"Army Standard"
.
Removal of minor metal elements, which can be easily dispensed with without compromising the strength of its structure, will help the aircraft "lose weight". It was decided to remove the metal covers that cover the propulsion unit and the fairings of the niche where the landing gear of the aircraft is placed. Unlike the fuselage and wings, these elements do not affect the strength of the aircraft.
Over the twenty years of the project's existence, work on the aircraft was stopped several times. According to the Russian military, the Ukrainian An-140 was more successful. Therefore, they even began to establish the production of these aircraft at an aircraft plant in Samara. But after the curtailment of military-technical cooperation between Moscow and Kiev in 2014, they had to abandon this venture and return to the stopped Il-112V project.
This aircraft is designed for 44 passengers or 5 tons of cargo. After commissioning, it will replace the An-24 and An-26, for which it is already time to retire, but which continue to remain in service, since there is still no worthy replacement.