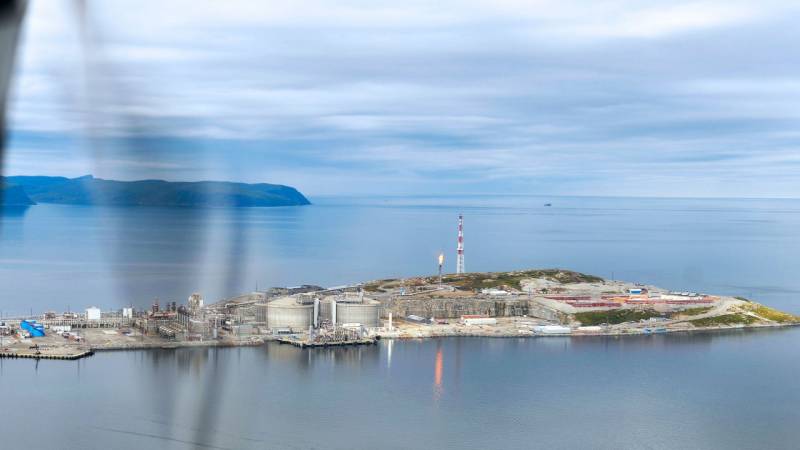 Equinor Melkoeya plant in northern Norway
The head of the dispatch service of the National Iranian Gas Company, Mohammad-Reza Julai, made a statement about a sharp jump in natural gas consumption. According to Julai, quoted by the IRNA news agency, the level of natural gas consumption in the domestic sector per day is about 30 million cubic meters on average higher than in 2019.
The Iranian expert notes that this situation is developing under the influence of a pandemic. Daily household gas consumption in Iran reached a record 555 million cubic meters. Gas consumption also increased during the operation of power plants.
From the statement of Mohammad-Reza Julai:
The increase in natural gas consumption is associated with the following reasons: due to the outbreak of a fatal respiratory disease and the need to comply with hygiene rules, people have to wash their hands more often with warm water. Heating and hot water supply systems in the country mainly use such energy carrier as gas. That is why its consumption has grown by about 6% within six months and continues to grow.
Domestic gas consumption is growing not only in Iran, but also in a number of countries, including European countries. According to analysts, this could lead to an increase in prices for "blue fuel".
Meanwhile, reports are coming from Norway of a fire at Equinor's LNG plant. We are talking about the Equinor Melkoeya plant, which liquefies gas produced in the Barents Sea. The plant was stopped due to a fire.
The enterprise manager Andreas Sandvik notes that by now the fire has been extinguished, but it has caused significant damage to the enterprise infrastructure.
When asked when the plant for the production of liquefied natural gas will resume its work, Sandvik could not answer the journalists.
From the message of the company:
It is too early to say anything about when the plant can be restored and restarted.