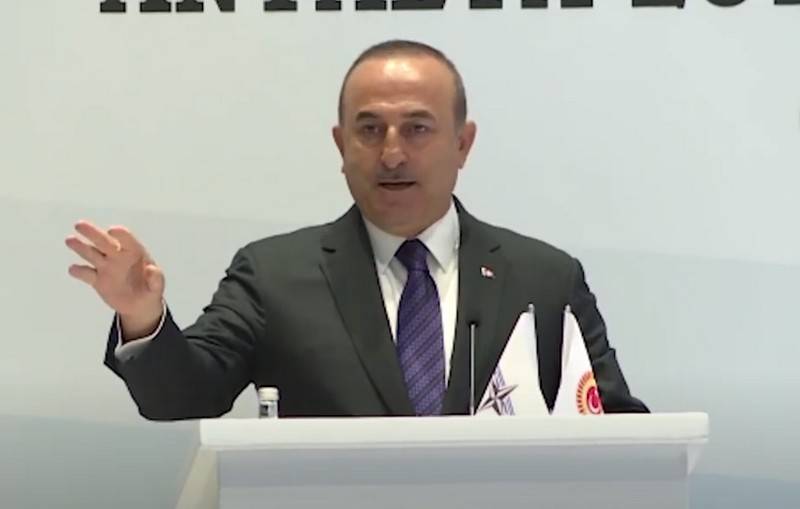 Turkey is ready to support Azerbaijan both in negotiations and on the battlefield. This was stated by the head of the Turkish Foreign Ministry Mevlut Cavusoglu.
According to the Turkish Foreign Minister, who paid a visit to the Azerbaijani Embassy in the country, Ankara stands for the solution of the Karabakh issue in a radical way. At the same time, Turkey is ready to support Azerbaijan both in negotiations and in the conduct of hostilities.
We want the (Nagorno-Karabakh) issue to be resolved in a radical way. We put a lot of effort into this, but to no avail. We have always been close to Azerbaijan - both on the battlefield and at the negotiating table. We will continue this solidarity
- he said, adding that it is impossible to put Armenia and Azerbaijan on the same plane in this conflict.
Azerbaijan and Armenia are not the same thing. We all together support the territorial integrity of Ukraine and Georgia. But Azerbaijan is equated with Armenia, which occupied its lands. And this is unacceptable
- stressed Cavusoglu.
Numan Kurtulmush, deputy head of the ruling Justice and Development Party, who visited the Azerbaijani embassy with the Foreign Minister, said that Ankara perceives Baku's problems as its own.
Armenia is engaged in provocations. We regard the attacks on Azerbaijan as an attack on Turkey. We will do our best to help brotherly Azerbaijan. In the end he will win his fight
- he added.
Earlier, Armenia accused Turkey of transferring elite special forces units to the territory of Karabakh, as well as militants from among the pro-Turkish Syrian groups.