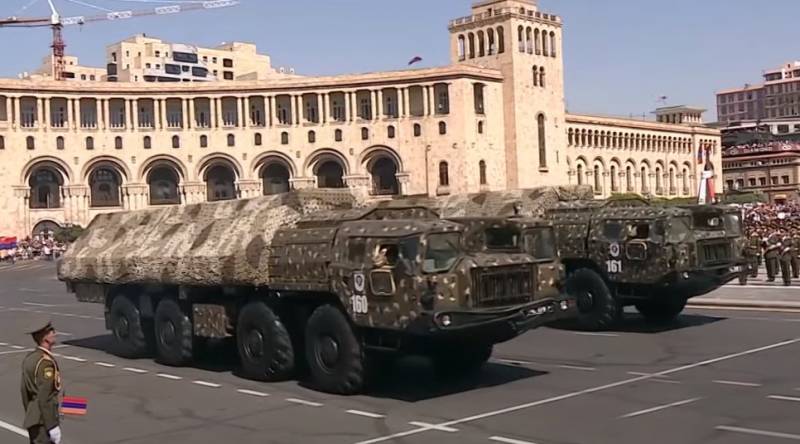 Against the background of the resumption of active hostilities in Nagorno-Karabakh, the attention of Western analysts is focused on assessing the military potential of the warring parties. The Iskander-E operational-tactical missile system is named as one of the "trump cards" that Yerevan possesses.
Military Watch (USA) believes that Armenia, while implementing an ambitious program for the modernization of its armed forces, has relied on Russian systems, without scattering funds for purchases in other countries like Azerbaijan, which closely cooperates in the military-technical sphere not only with the Russian Federation, but also with Turkey and Israel. This allowed Yerevan to acquire the most powerful means of destruction, sharply increasing the strike potential of its troops.
One of them is Iskander-E OTRK, purchased along with other systems at "friendly low prices." Armenia became its first confirmed customer, having received, as the American author writes, along with the complex "the possibility of inflicting a lightning strike with hypersonic missiles flying at a speed of Mach seven at enemy strategic targets, such as airfields, command centers, air defense batteries and troop concentrations."
Iskander will be able to deliver high-quality precision strikes against Azerbaijani targets, including airfields
- considers Military Watch.
For our part, we add that the Armenian leadership has declared its readiness to use OTRK against Turkey if Ankara uses F-16 fighters in the conflict. In this scenario, the primary target is likely to be the nearby airfield network.
At the same time, never before has there been any talk of hypersonic missiles for Iskander-E.