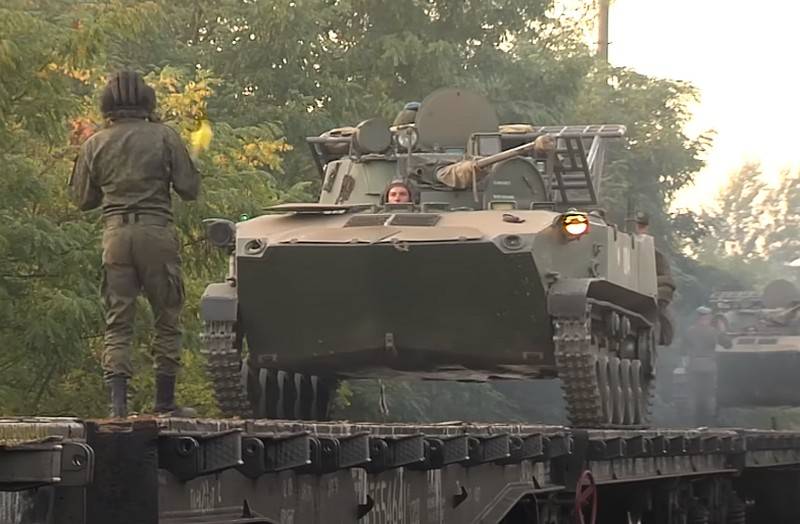 The Russian Ministry of Defense has begun withdrawing from the territory of Belarus the Airborne Forces units that participated in the Slavyanskoe Bratsvo-2020 exercises. This is stated in the message of the military department.
The first to leave for the place of permanent deployment was the battalion of the Ivanovo Airborne Forces, followed by the units of the Pskov and Tula paratroopers.
Today, a reinforced airborne battalion of the Ivanovo Guards Airborne Regiment arrived at the point of permanent deployment in Ivanovo after completing combat training tasks in the exercise. Subsequently, units of the Pskov and Tula Guards Airborne Forces will arrive at the points of permanent deployment.
- declared in the Ministry of Defense.
In total, more than 900 servicemen and equipment from three divisions of the RF Airborne Forces - Pskov, Tula and Ivanovskaya - will return to Russia.
Meanwhile, the past exercises "Slavic Brotherhood-2020" are not the last ones held on the territory of Belarus. From 12 to 16 October this year, the republic will host the peacekeeping forces of the Collective Security Treaty Organization (CSTO), which will conduct a command post exercise. In total, it is planned to involve military units from Russia, Belarus, Armenia, Kazakhstan, Kyrgyzstan and Tajikistan.