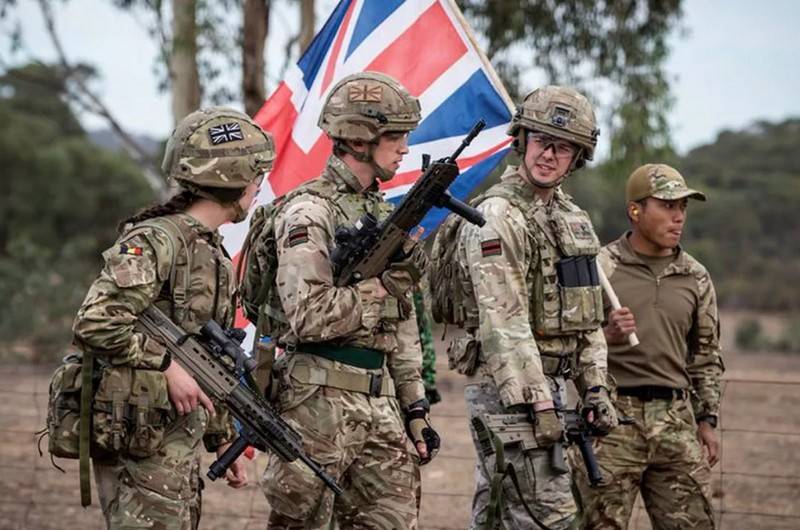 A Russian-born British soldier is suing the UK Department of Defense, accusing him of racial discrimination. According to The Telegraph, Gleb Stashov was denied service in the Intelligence Corps as a translator from Russian.
Gleb Stashov moved to Great Britain with his family when he was 13 years old, now he is already 33. The desire to serve in the British army arose from his feeling of gratitude to Great Britain, which saved his family "from the KGB."
Speaking at the Central Court, Steshov said that he had wanted to serve in the Intelligence Corps as an interpreter all his life, but he was not hired, fearing that he was a "Russian spy." All attempts to transfer from the Parachute Regiment ended in failure.
He accused the Ministry of Defense of racial discrimination, saying that during his service he was humiliated by his superiors, forcing him to march and sing Russian songs. All attempts to enlist in the Intelligence Corps were rejected by falsifying the results of the Russian language exam and adding compromising materials to its dossier.
The Russian-born corporal demanded compensation from the British military for lost earnings, as he prematurely left the army due to racial discrimination. In addition, Steshov is demanding compensation for moral damage and bodily harm.
The British Department of Defense denies everything. According to the spokesman of the military department Robert Moretto, there is no discrimination on the basis of race in the British army.
For the avoidance of doubt, we deny that the Respondent, in the manner described or in any other way, discriminated against the Complainant on racial grounds, persecuted him for undesirable racial behavior, or victimized him (the process or end result of making someone a victim of a criminal offense - ed.) Under the Equality Act 2010
- he said.
The trial continues.