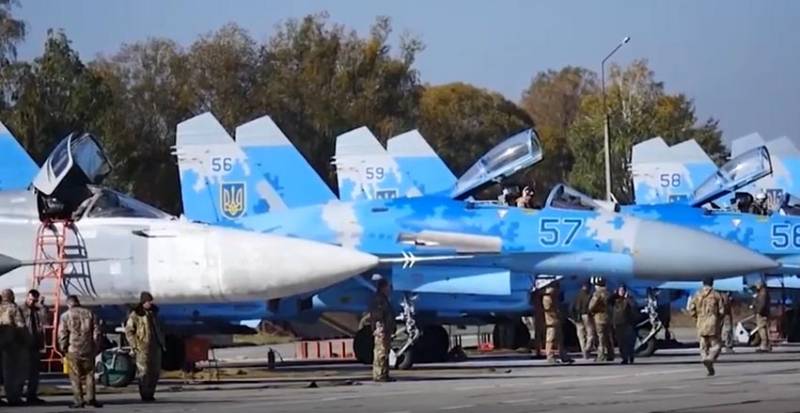 Materials appeared in the Ukrainian press, which reported on the occurrence of problems with braking parachutes for fighters of the Armed Forces (air forces) of the Armed Forces of Ukraine. It was noted that if it was possible to avoid problems with the purchase of brake parachutes for the MiG-29 due to proposals from Poland and Kazakhstan, as well as from Ukrainian companies, then with parachutes for the Su-27 everything is much more complicated.
It is known that NPP "
aviation
Systems of Ukraine "signed an agreement with the Ministry of Defense of the country for the supply of 20 aircraft brake parachutes for the MiG-29. The total value of the contract is about UAH 4,4 million. At the same time, as already noted, the proposal of the Ukrainian NPP was not the only one. Firms from Kazakhstan and Poland offered their services, according to Ukrainian media reports.
The same media write that with the Su-27 a situation arises in which the Russian Federation may in fact be the only supplier of braking parachutes.
From the report:
Due to the fact that the previously purchased batch of brake parachutes turned out to be defective, a re-tender had to be announced. Now the situation is such that it will be necessary to purchase Russian brake parachutes for Su-27 fighters.
It is reported that the customer of braking parachutes for fighters of the Armed Forces of the Armed Forces is military unit A0215.
The initial cost of a lot for 10 PTK-10 parachutes for the Su-27 is about UAH 7,7 million. The original price of a lot for 20 PTK-29 for the MiG-29 was about UAH 9,5 million, but, as indicated above, the contract was signed in the amount of US $ 4,4 million.