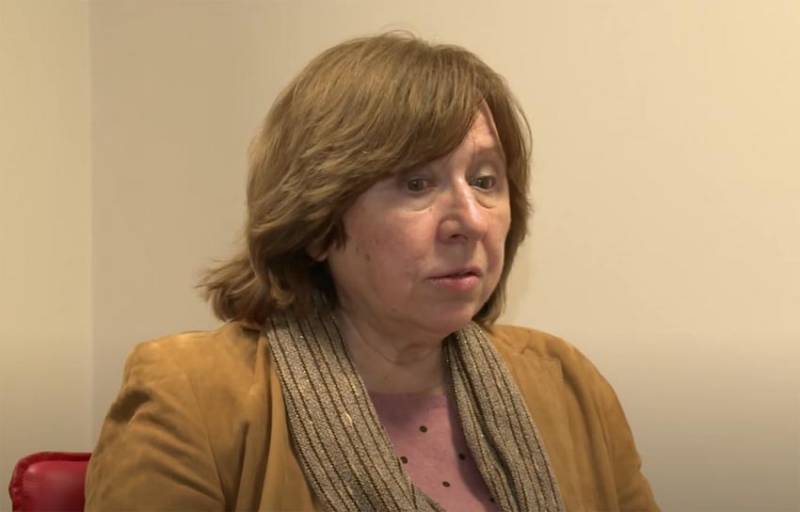 Germany is commenting on the news that Svetlana Aleksievich left Belarus. Let us remind you that Mrs. Aleksievich has recently acted in Belarus as one of the co-heads of the so-called coordination council of the opposition. Aleksievich, Nobel Prize Laureate in Literature, arrived in Germany.
The German newspaper Die Zeit reports that the reason for Alexievich's move to Germany "was his health condition and fear for his own safety."
Meanwhile, the dpa news agency reports that Aleksievich arrived in Berlin on a Belavia flight. At the same time, referring to the confidant Aleksievich, it was stated that "the decision has no political motives, and that she intends to return to her homeland, but does not yet know exactly when."
According to the information of the same news agency, Aleksievich received several offers to "hide from the regime's persecution abroad."
From the material:
The writer felt threatened by the Belarusian regime. She received several offers from abroad to be saved.
How this fits in with the statements that there is no political motive in Alexievich's departure is not entirely clear.
Readers of the German media react to the appearance of Aleksievich in Germany in different ways. Let's present some comments.
I'm afraid this is the right decision. Anything can be expected from Lukashenka's henchmen. Welcome 1000 times, Frau Aleksievich!
So I didn't understand, did she come here for health reasons? If so, then the oppositionists from the East, who have something wrong with their health, have become frequent visitors.
Keep fighting from here until the tyrant is overthrown. Then you will be at home again, already safe.
First, they write that there are no political motives in her departure from the country, and that she left the country voluntarily. Then they themselves say that she felt the danger. Don't you think these statements contradict each other?