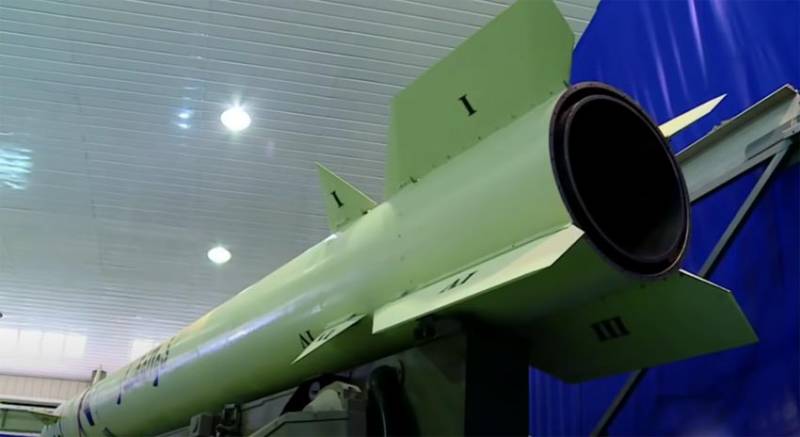 The command of the Islamic Revolutionary Guard Corps (IRGC) of Iran announced the information about a new ballistic missile, named "Zolfagar Basir" ("Zulfikar Basir"). This is a naval version of the Zulfikar surface-to-surface missile.
According to the latest information, the new Iranian missile has a range of over 700 km. This is more than twice the range of another missile developed for the IRGC Navy - "Hormuz-2". The Tasnim news service reports.
At the same time, no data has yet been provided on whether the new ballistic missile passed tests.
It is known that Zulfikar Basir is installed on an automobile platform. With the help of this missile, it is stated that it is possible to destroy large naval targets, including aircraft carriers. This statement came a few days after the American carrier strike group passed through the Strait of Hormuz.
Major General of the IRGC Hossein Salami:
We are implementing a comprehensive plan to develop containment and coastal defense systems.
Islamic Revolution Guards Corps unveiled a new naval ballistic missile with a range of over 700 kilometershttps://t.co/MbiHfHKAwC pic.twitter.com/rEw4GzzR7c

- Tasnim News Agency (@Tasnimnews_EN) September 27, 2020
It is worth noting that at the beginning of the year, the IRGC used Zulfikar surface-to-surface missiles to strike at American bases in Iraq. At least that's what they wrote in the American press with reference to intelligence. That strike was an act of retaliation for Washington's elimination of General Qasem Soleimani.