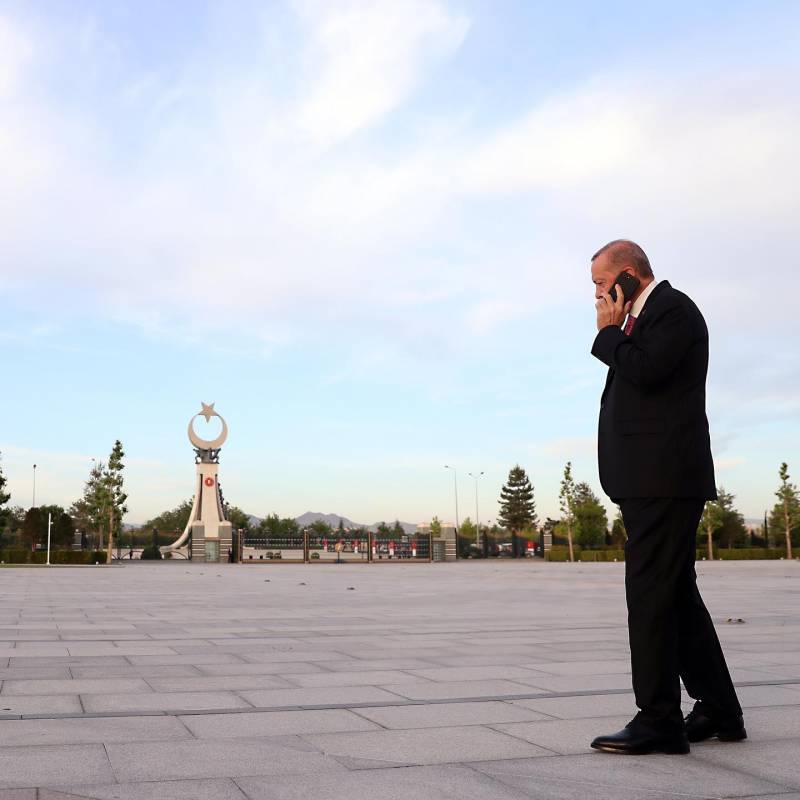 Turkish leader Recep Tayyip Erdogan called Armenia an occupying country and called for an end to Armenia's invasion of Azerbaijan. This is reported by Turkish media.
Erdogan stressed that Armenia has invaded the territory of Azerbaijan and should immediately leave there. He criticized the OSCE Minsk Group consisting of Russia, France and the United States, which for 30 years has not been able to solve this problem. Erdogan added that Azerbaijan, which had been waiting for a long time to resolve the territorial problem, now acts independently, and Turkey with "all determination" will support Azerbaijan in the conflict with Armenia.
It's time to end the occupation of Armenia, it's time to pay the bills. Otherwise, Armenia will continue to be willful. She must leave the occupied lands. Everyone knows that these are the lands of Azerbaijan
- added Erdogan.
According to the Turkish leader, the liberation by Armenia of the "occupied lands of Azerbaijan" will lead to the establishment of peace and stability in the region.
Meanwhile, Armenian President Armen Sarkissian accused Turkey of providing military assistance to Azerbaijan. He stated that Turkey is helping Azerbaijan in the war against Karabakh with advisers, mercenaries and F-16 fighters.
Earlier in Yerevan, it was reported about the transfer of an elite Turkish special forces to Karabakh, as well as about 4 militants from pro-Turkish Syrian groups.
The Russian Foreign Ministry does not comment on the information about the presence of Syrian mercenaries on the territory of Karabakh.