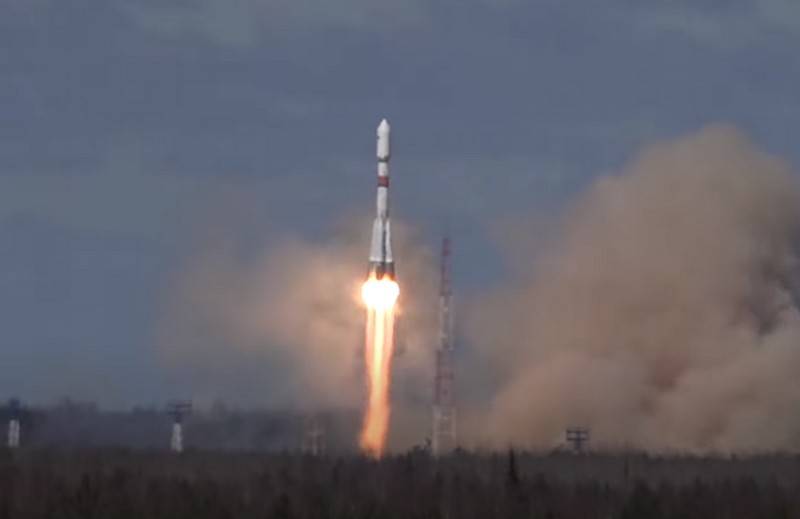 The Russian space forces launched a Soyuz-2.1b carrier rocket with three Gonets-M satellites on board. The rocket was launched from the Plesetsk cosmodrome. This is reported by the Ministry of Defense.
It is noted that the launch was made at 14:20 Moscow time. time from the launcher No. 3 of the site No. 43 of the cosmodrome of the Russian Ministry of Defense Plesetsk in the Arkhangelsk region. The rocket was launched normally.
The Soyuz-2.1b carrier rocket was launched with the Gonets-M communication spacecraft (SC) unit and the associated payload consisting of 19 small spacecraft
- said in a statement.
The military department noted that this launch of the Gonets-M satellites on the Soyuz-2.1b carrier rocket is the first in
stories
, earlier the satellites were launched into orbit by the Rokot launch vehicles.
On September 12 this year, the Russian government allowed the use of the military infrastructure to launch the Gonets-M spacecraft into orbit, and the corresponding decree was signed by Prime Minister Mikhail Mishustin.
The satellites to be launched should be part of the Gonets-D1M global low-orbit satellite system, which is designed to provide communication and data transmission in remote and hard-to-reach areas, including the Far North.